Intro
Many panel mounted circular connectors have flat cutout on one of the sides to permanently fix connector in one position and avoid rotation. This require cutting non-circular hole in front panel, which is not always easy. In this article we will look at few available methods.
Specialized punch-tool with D-knife.
If frequent panel mounting required it might be useful to invest in specialized die punch, such as one from Greenlee. They make make good quality specialized die punches, for example like this set for D-subminiature connectors: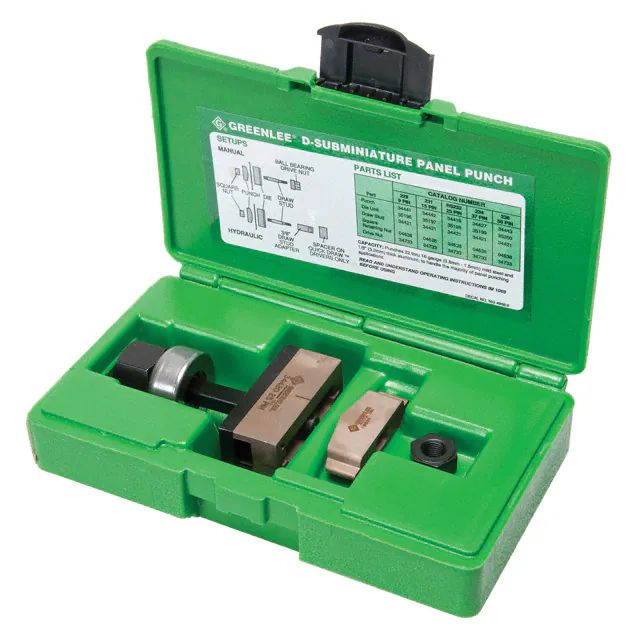 But for binding posts and coaxial connectors kit set 60077 below is more useful:
This setup assembled looks like so: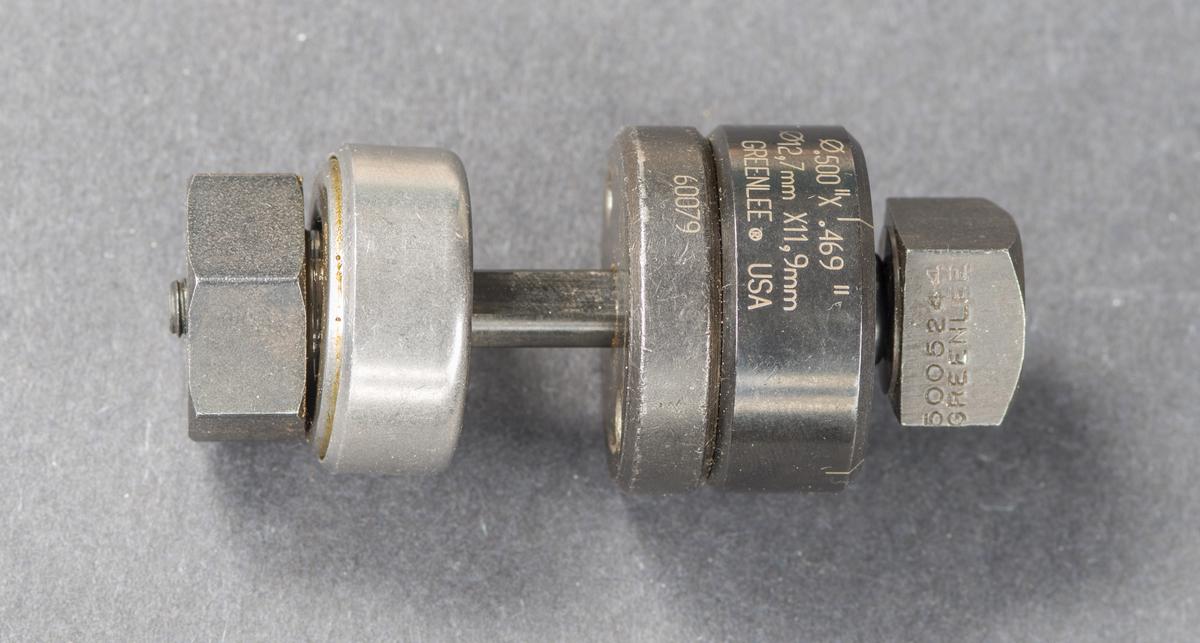 There is a die, holder, punch nut and guide. 25.4mm wrench will be used to turn the punch during operation.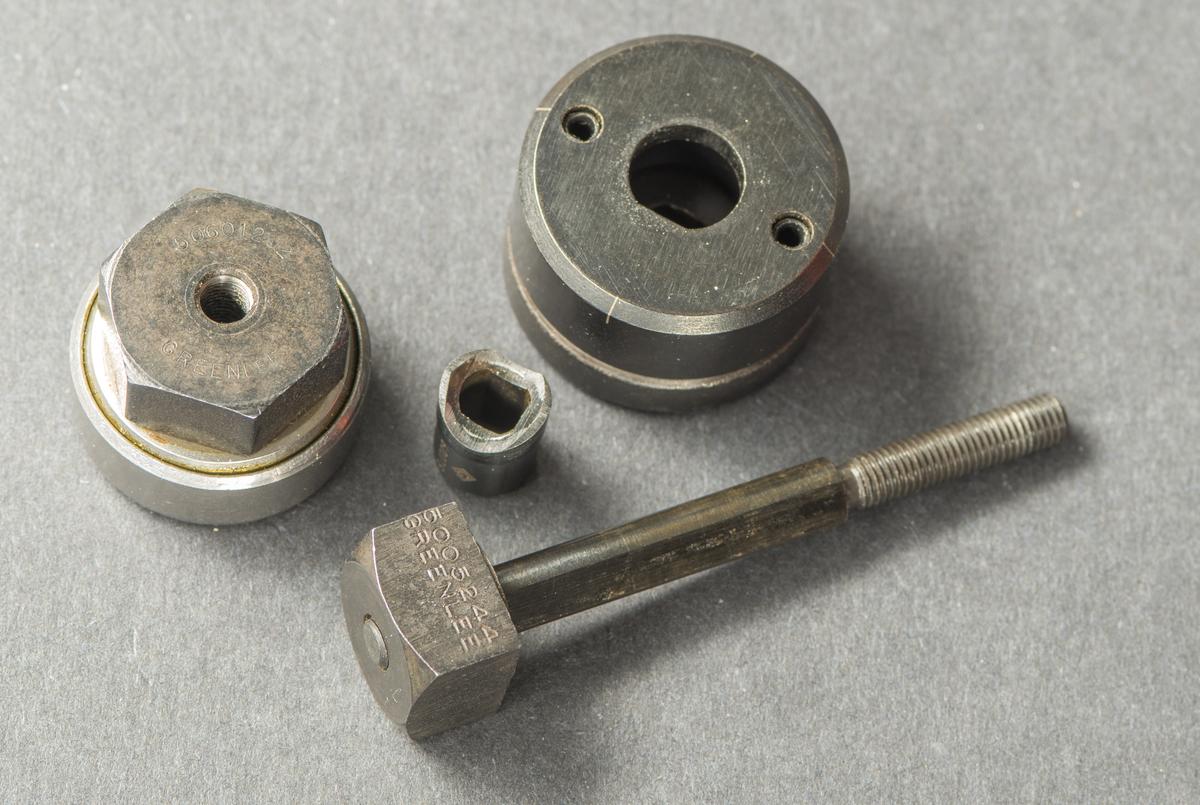 As panel specimen to test this punch we took pair of Hammond 1590 cast aluminum enclosure, useful for small projects. These cases have ~2.5mm thick panel wall.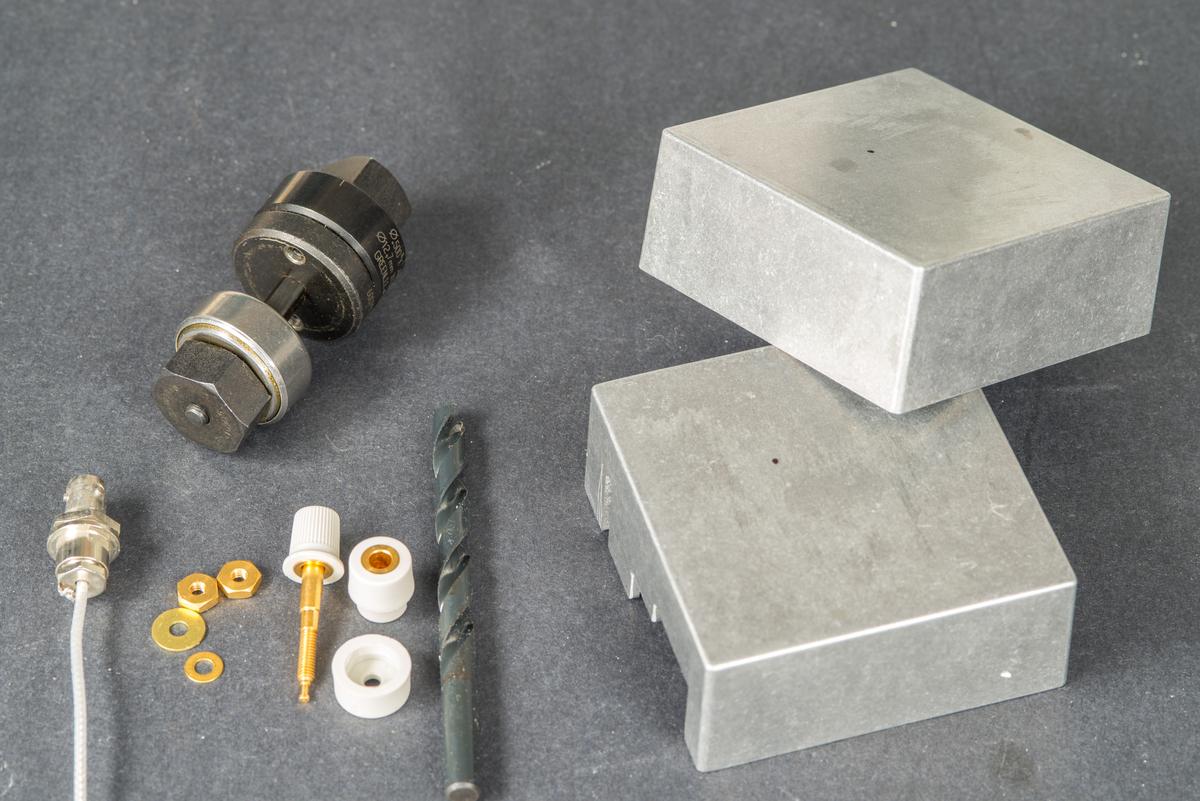 This size kit is almost perfect match for infamous Low Thermal 2758 metrology-grade 5-way binding post connectors: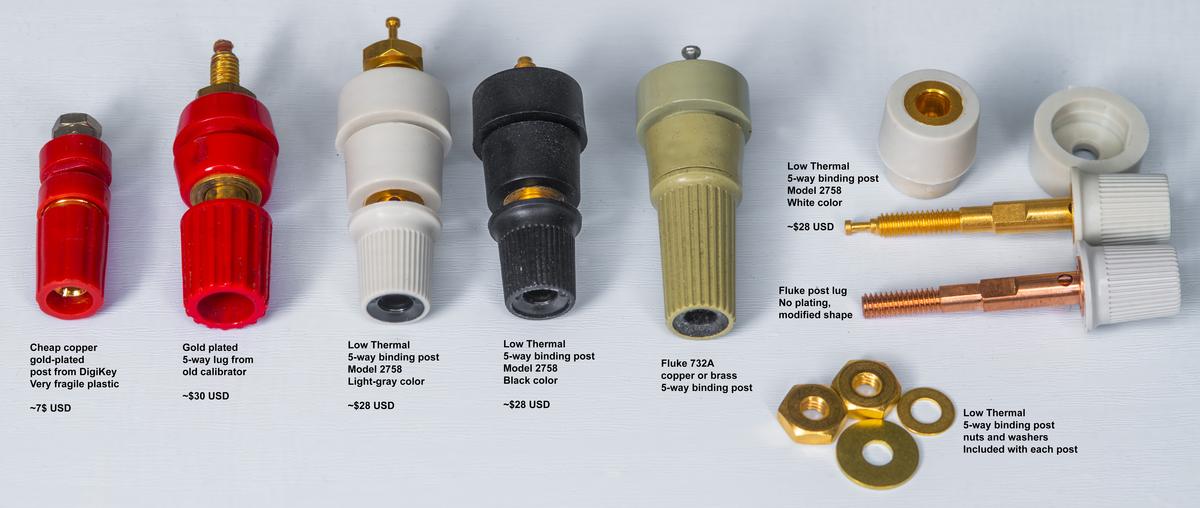 Model 2758 datasheet recommends 12.7 × 12.0 mm cutout for panel.
First we need to make a hole for guide using suitable drill and usual drill bit. This hole should be just big enough to fit non-round punch rod.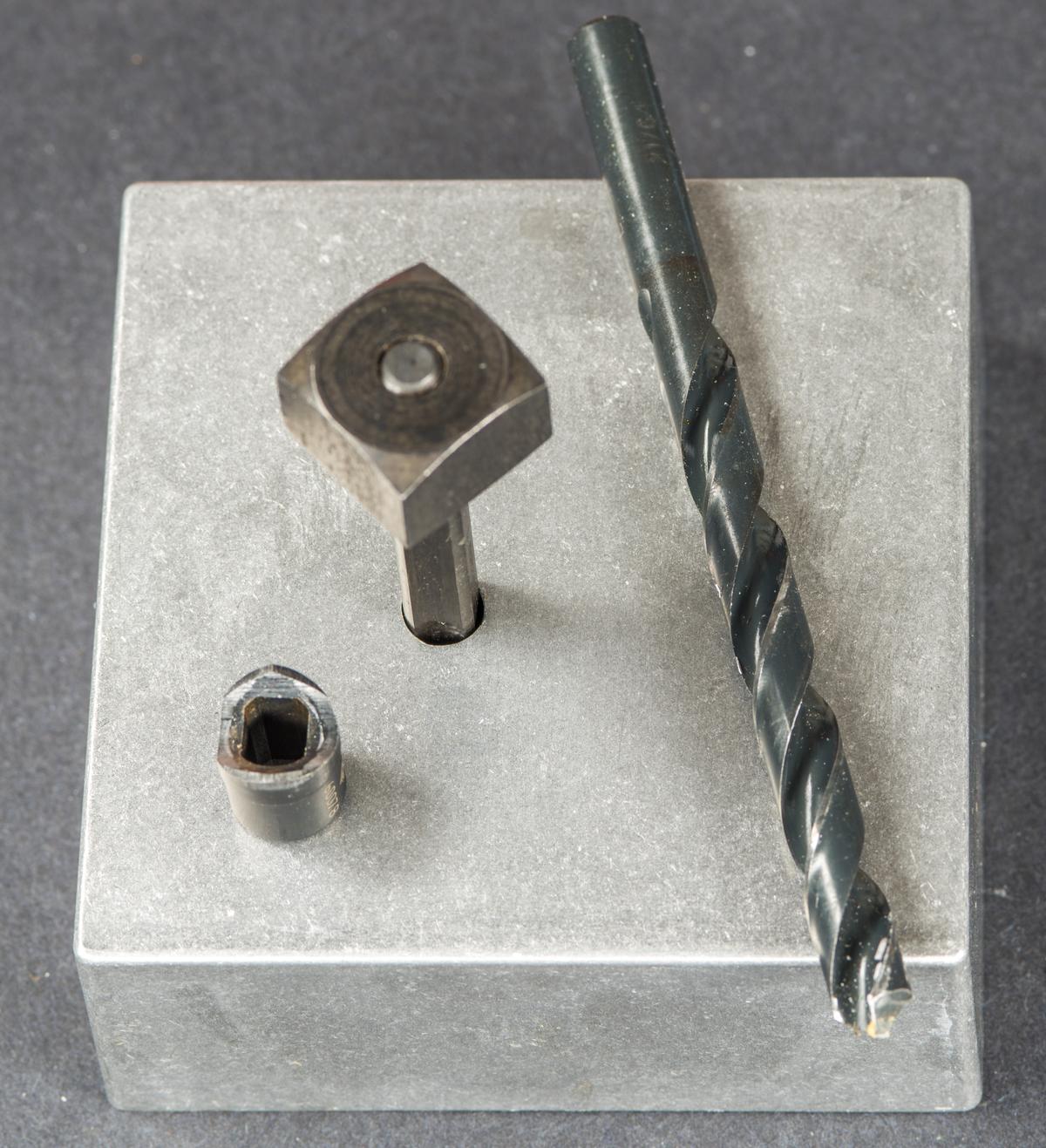 Next align cutting die with desired flat section orientation. Screw nuts from both tool sides till everything is nice and fixed. Then fix bottom punch hex nut in vise and gradually turn square nut while cutter go thru material. Powdered cast boxes metal such as one here cut quite easily due to soft and brittle structure.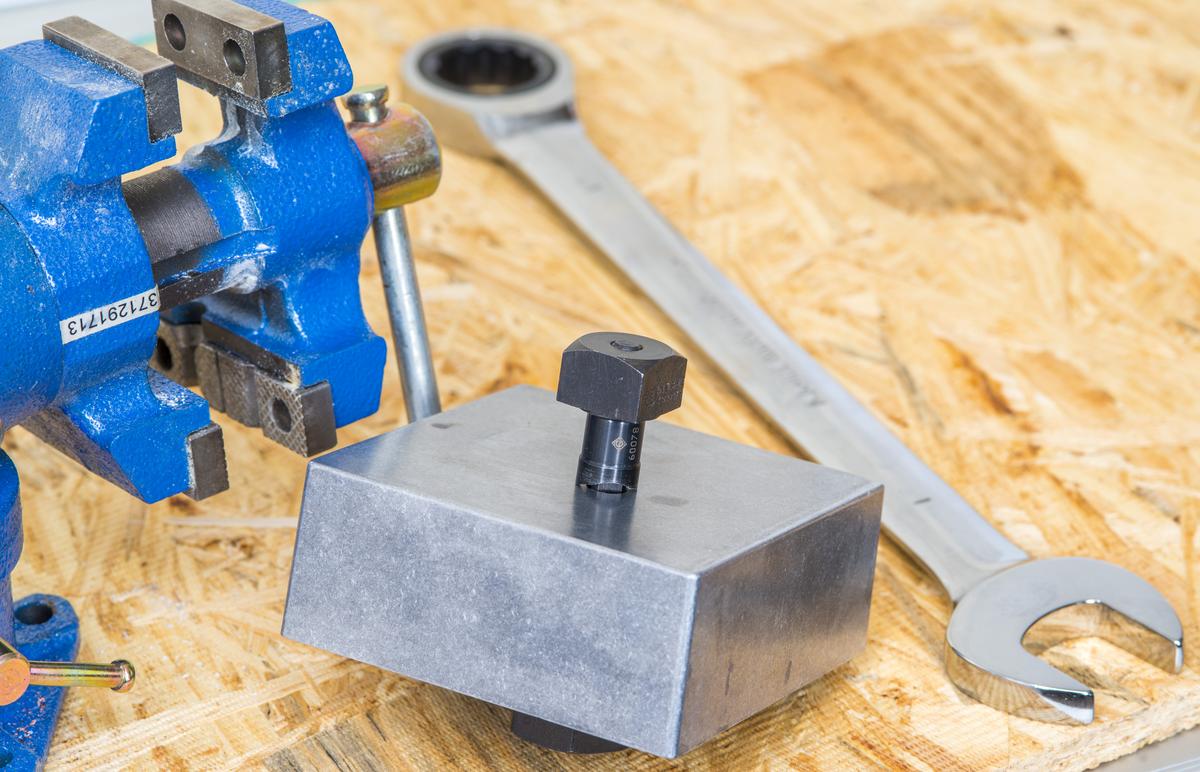 After removing punch too you should find nice D-shape in the box, like shown below.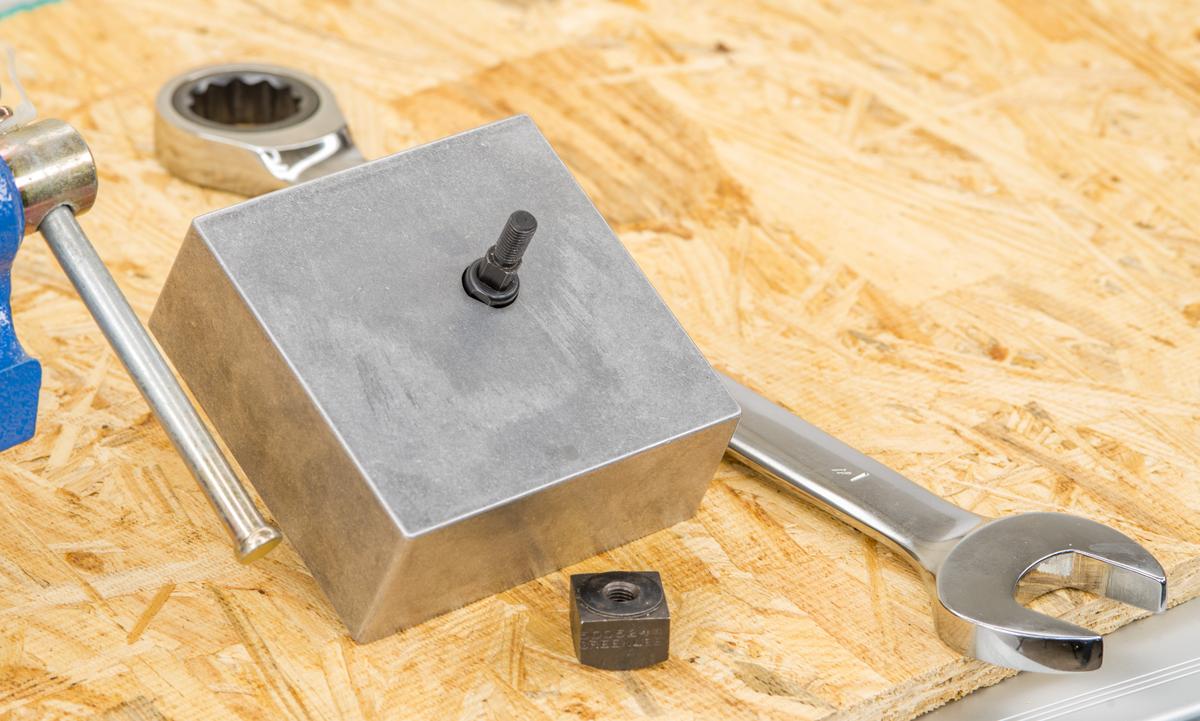 This is also almost perfect fit for triaxal flange connector salvaged from the Keithley 7172 low-current scanner card.
Also punch can be mounted on the other side if you don't have much clearance inside the box.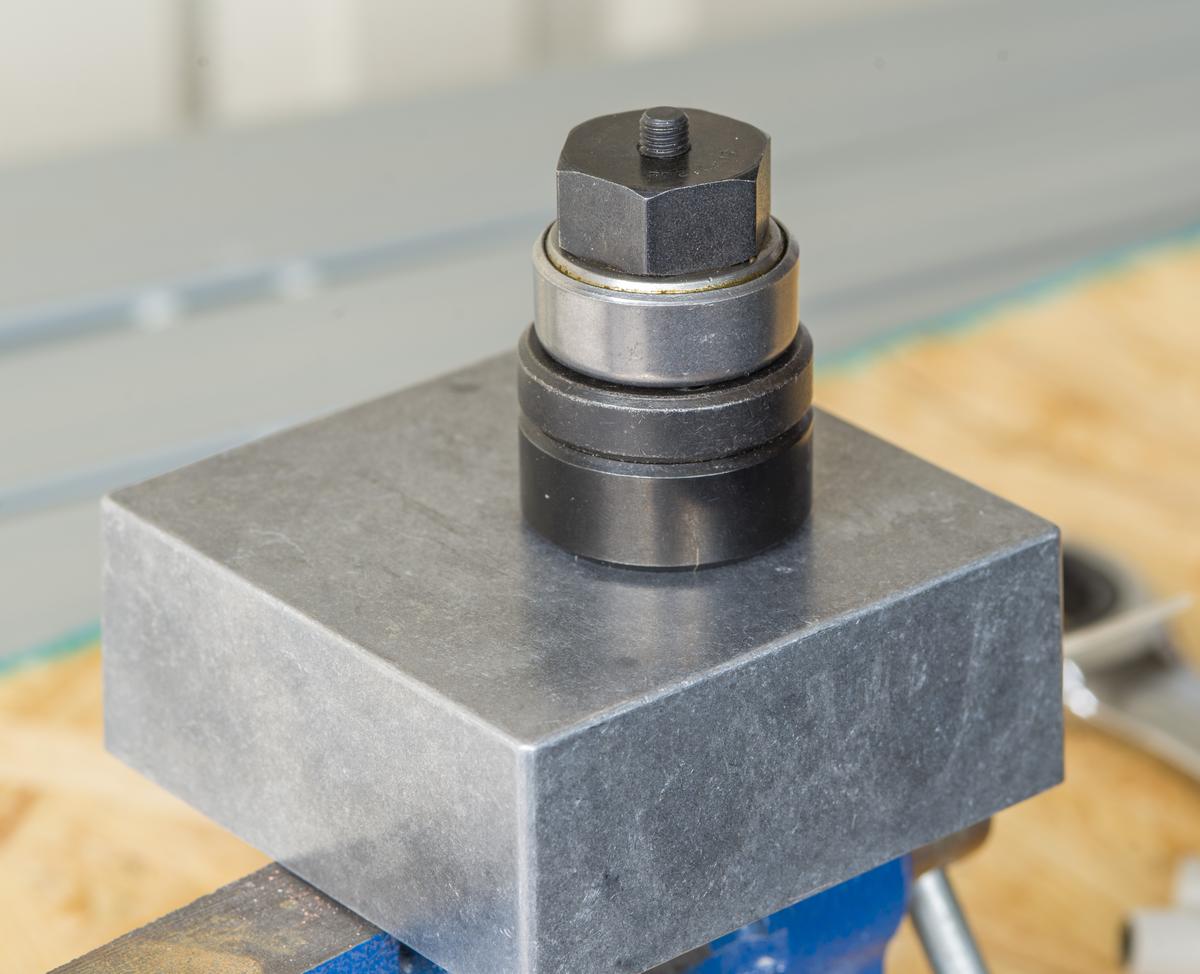 This time box used for Low Thermal connector.
Finished connector sits nice and tight after careful installation.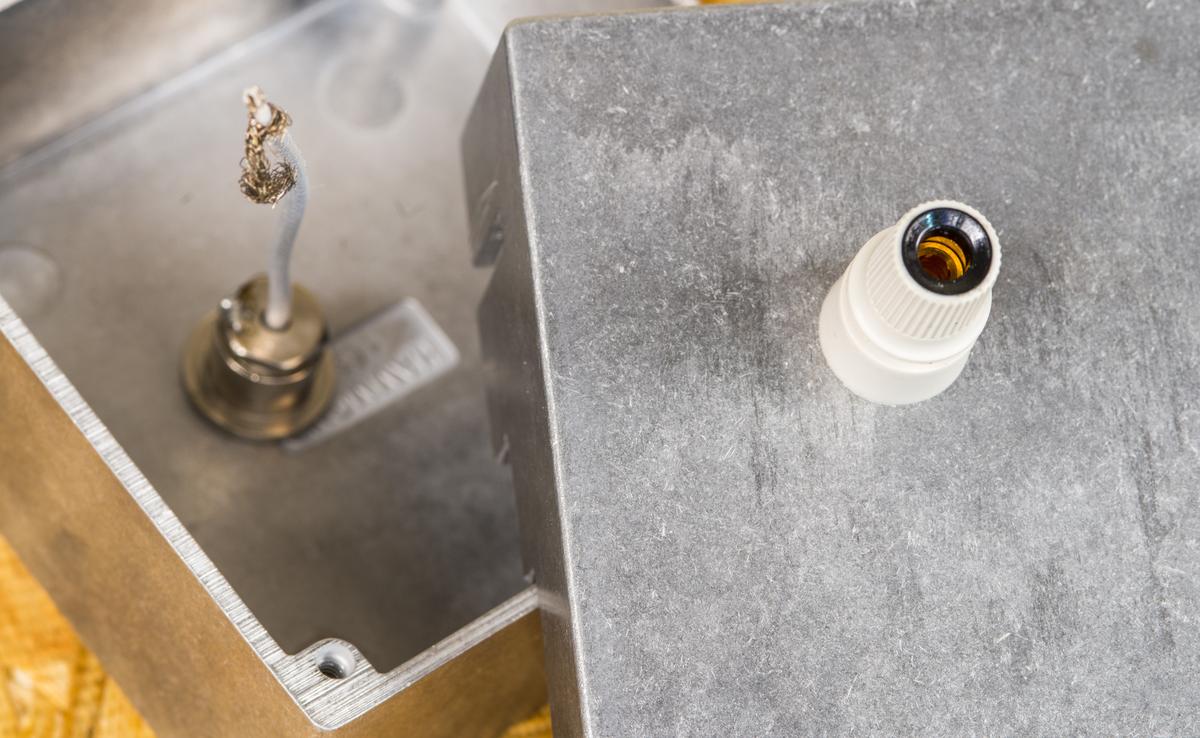 CNC

cutting

TBD…
Hand drill + precision file method.
TBD…
Created: Nov. 28, 2021, 3:35 a.m.

Modified: March 6, 2022, 4:28 p.m.
---