DK-DEV-2AGX125N is a Altera Arria II GX FPGA Development Kit delivers a complete system-level design environment that includes both the hardware and software to develop Arria II GX FPGA designs. With this PCI-SIG-compliant board and a one-year license for QuartusII design software, User has an option to develop and test PCI Express 1.0 (up to x8 lane) designs, Develop and test memory subsystems consisting of DDR2 and DDR3 memory, Develop and test designs based on other protocol interfaces supported by the Arria II GX FPGA, such as Gbps Ethernet (GbE), SDI, CPRI, OBSAI, SAS/SATA and Serial RapidIO (SRIO). Many of these are supported by taking advantage of this board's modular capability through the high-speed mezzanine card (HSMC) connectors and over 20 different HSMC connectors available through Altera partners.
Features:
Arria II GX EP2AGX125EF35

FPGA

in the 1152 pin fine-pitch ball-grid array (

BGA

) package

MAX

II EPM2210F256

CPLD

in the 256 pin fine-pitch

BGA

package
On-Board ports: one

HSMC

expansion port, one GbE port
On-Board memory: 128MB 16bit DDR3 device, 1GB 64bit DDR2

SODIM

, 2MB

SSRAM

, 64MB flash

MAX

II

CPLD

and flash fast passive parallel configuration, On-Board

USB

-Blaster circuitry
Quartus II software, includes support for Arria II GX

FPGA

s Includes one-year license
Nios II embedded design suite
Megacore IP library,

PCI

, triple speed Ethernet,

SDI

& DDR3 high performance controller IP cores
Arria II GX

FPGA

development kit CD-

ROM

includes design examples, complete documentation
On-Board clocking circuit includes 4 On-Board oscillators,

SMA

connectors
Applications:
Multimedia
Imaging, Video & Vision
Communications & Networking
Wireless
Defence, Military & Aerospace
Embedded Design & Development
Chip having damage: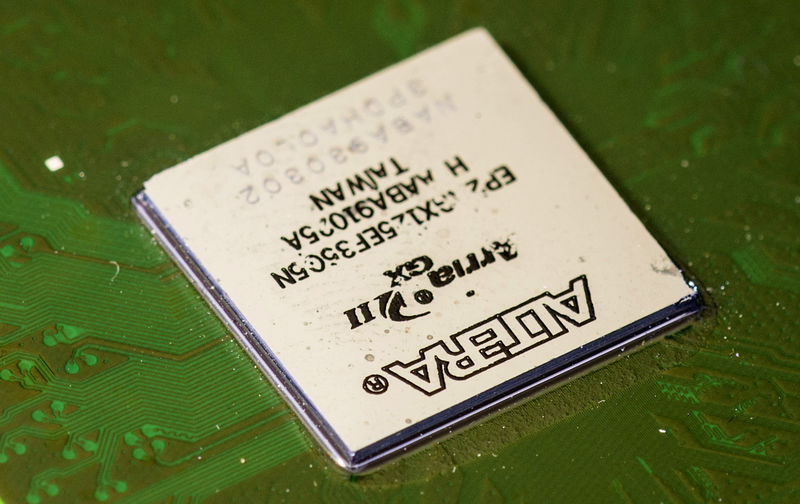 Power status as received and tested :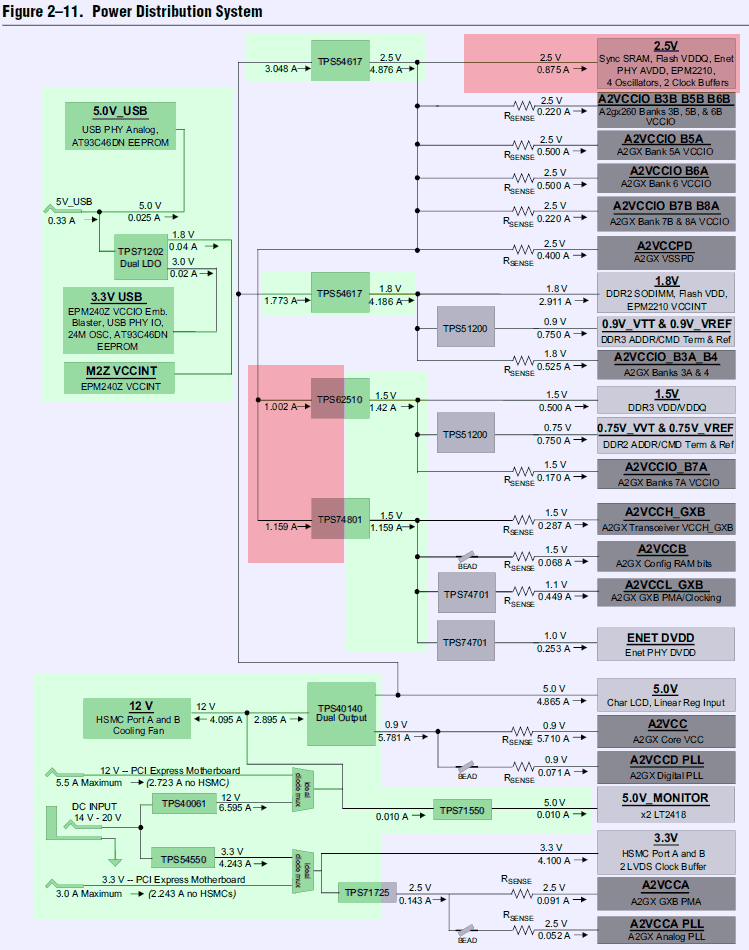 PCB Layout – 16MB
Quick start guide
Reference manual
User guide
ALTERA EPM2210 CPLD was dead (internal short), causing 2.5VDC supply to trip OCP. After desoldering this MAX II, power started to work normally, except Arria's BANK7A supply. That rail is shorted at Arria II chip. :(
FPGA chip is chipped and have internal short. So unfortunaly board is not functional, and PSU repair did not solve issues.
Created: Aug. 27, 2015, 8:36 p.m.

Modified: Nov. 24, 2015, 2:42 a.m.
---