Contents
Intro
This current source, build on the platform of 11W four quadrant SMU is common tool in scientific labs and often used for materials study and evaluation. Common use is delta-measurements for resistance using another Keithley instrument – Model 2182/2182A nanovoltmeter. Sensitivity and offset cancellation functions of such tandem allow easy and accurate measurements of very low resistances and shunts. 6221 can source very wide range of currents, from sub-nA (lowest range 1nA) to quite powerful 100mA, while maintaining up to ±105V of compliance voltage.
However this versatility comes at price, around 5520$ USD new for bare Keithley Model 6221. I've got unit for this article for bit over $1300 USD.
Today market niche of this instrument is overlapping with other precision SMU, such as own Keithley 2600 series and competitor Keysight B2900A series, however these cost bit more.
Disclaimer
Redistribution and use of this article or any files referenced in it, in source and binary forms, with or without modification, are permitted provided that the following conditions are met:
Redistribution of article must retain the above copyright notice, this list of conditions, link to this page (https://xdevs.com/article/kei6221/) and the following disclaimer.
Redistribution of files in binary form must reproduce the above copyright notice, this list of conditions, link to this page (https://xdevs.com/article/kei6221/), and the following disclaimer in the documentation and/or other materials provided with the distribution, for example Readme file.
All information posted here is hosted just for education purposes and provided AS IS. In no event shall the author, xDevs.com site, or any other 3rd party, including Keithley Instruments or Tektronix be liable for any special, direct, indirect, or consequential damages or any damages whatsoever resulting from loss of use, data or profits, whether in an action of contract, negligence or other action, arising out of or in connection with the use or performance of information published here.
If you willing to contribute or add your experience regarding any test instruments or provide any extra information, such as firmware dumps, internal photographs, you can do so following these simple instructions
Exterior, controls and initial condition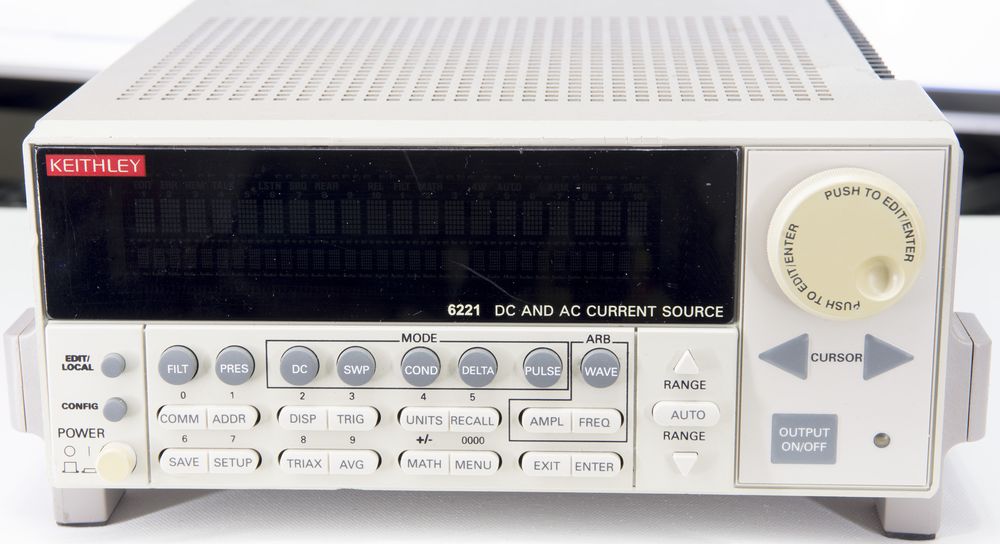 Image 1: Keithley 6221 front panel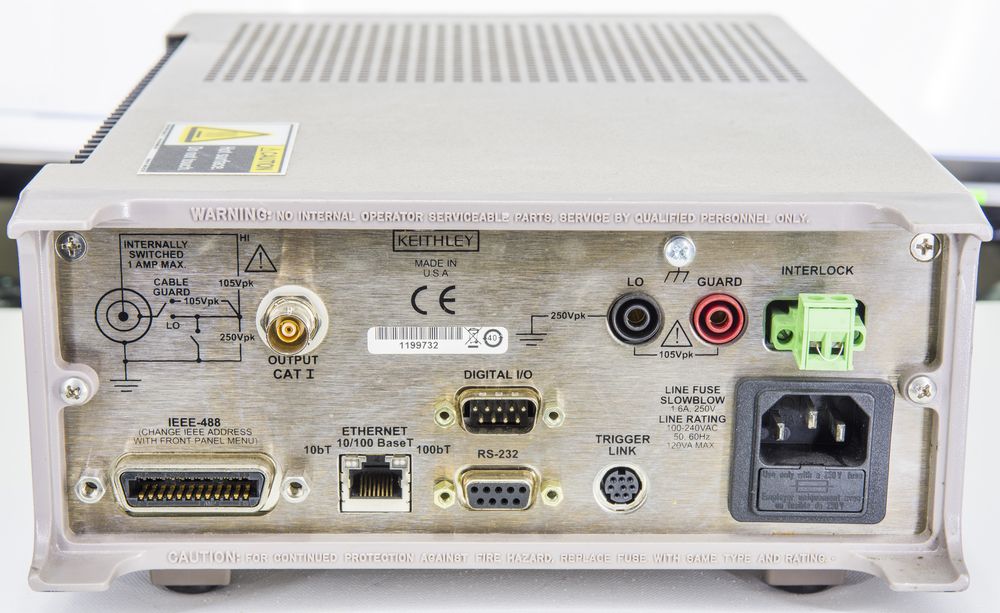 Image 2: Keithley 6221 rear connectors
Internal construction, design features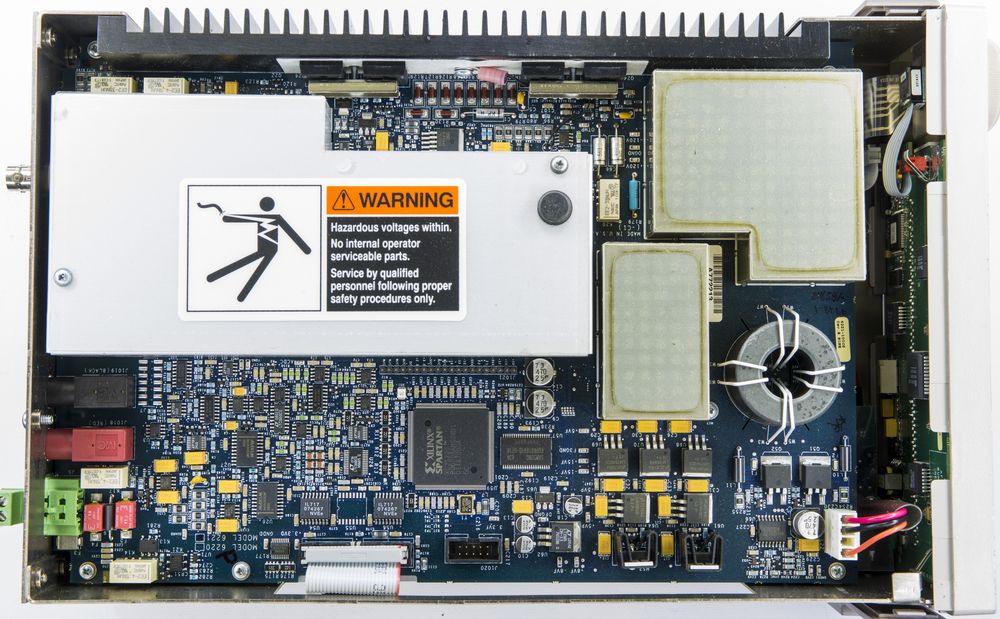 Image 3: Cover removed, analog board overview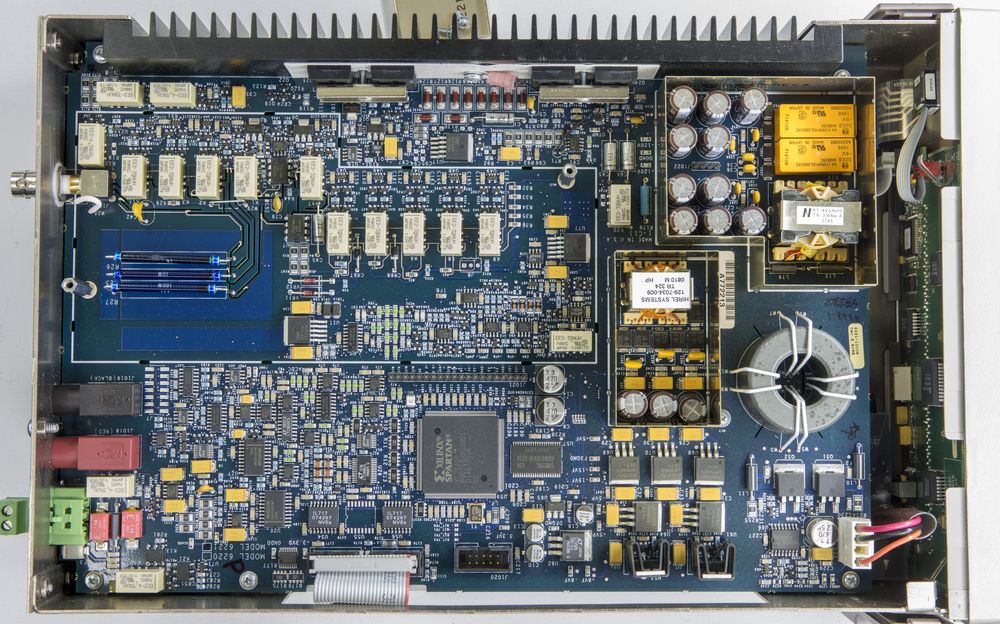 Image 4: Analog board without shields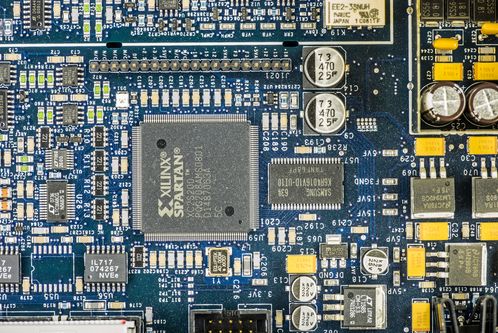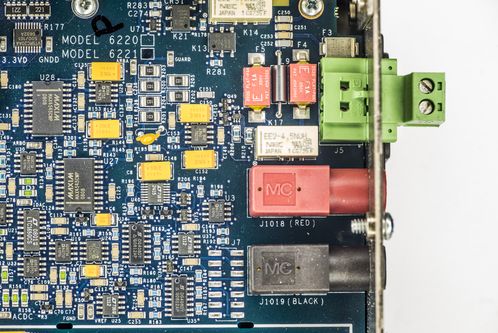 Image 5-6: Analog domain FPGA, rear section and interlock circuitry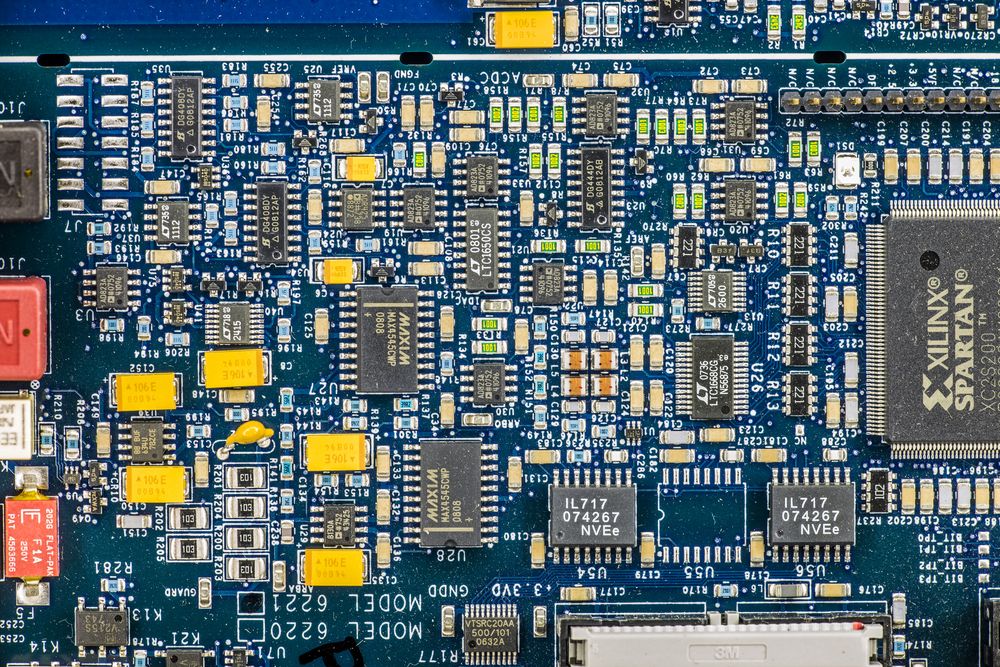 Image 7: ADC/DAC and main reference section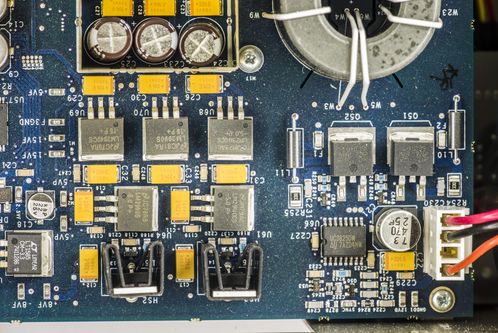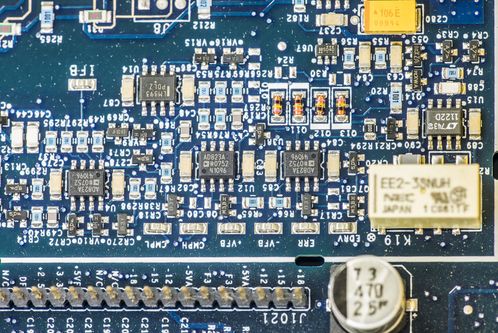 Image 8-9: Analog board power supply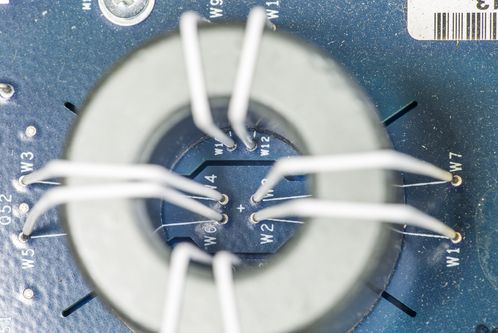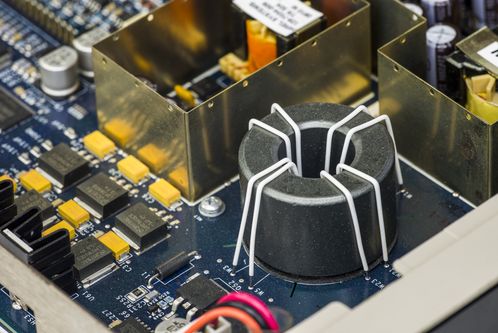 Image 10-11: Common mode inductor?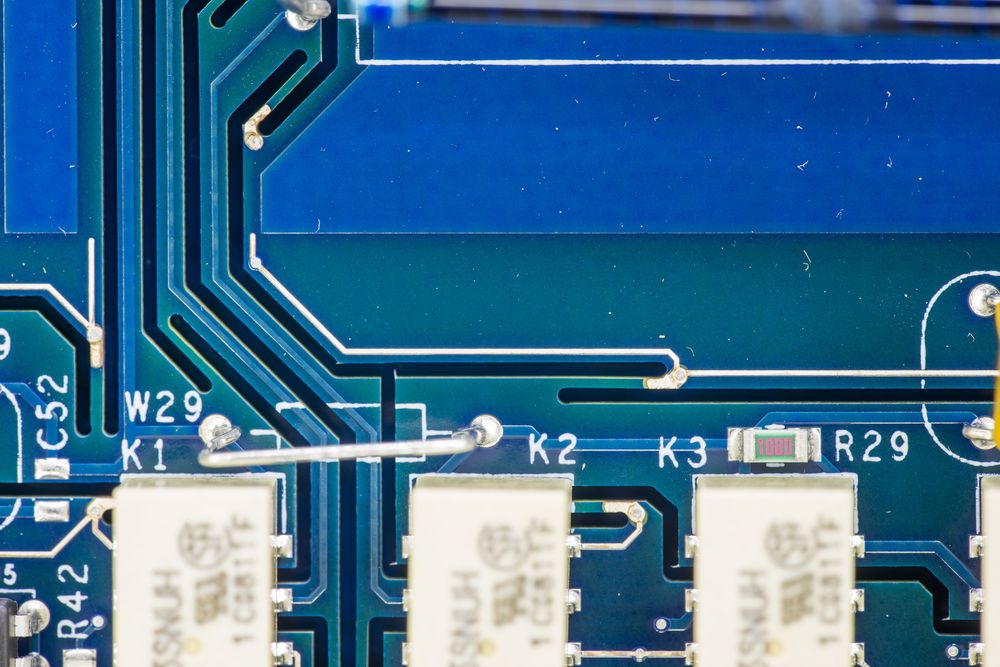 Image 12: PCB cutouts to avoid leakage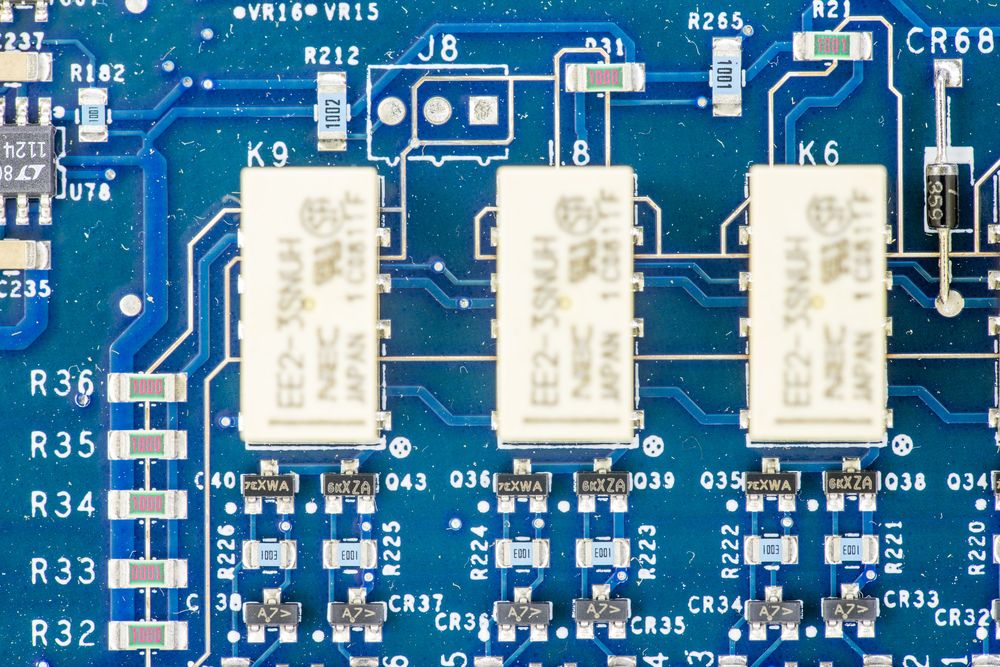 Image 13: High-current range relays and resistors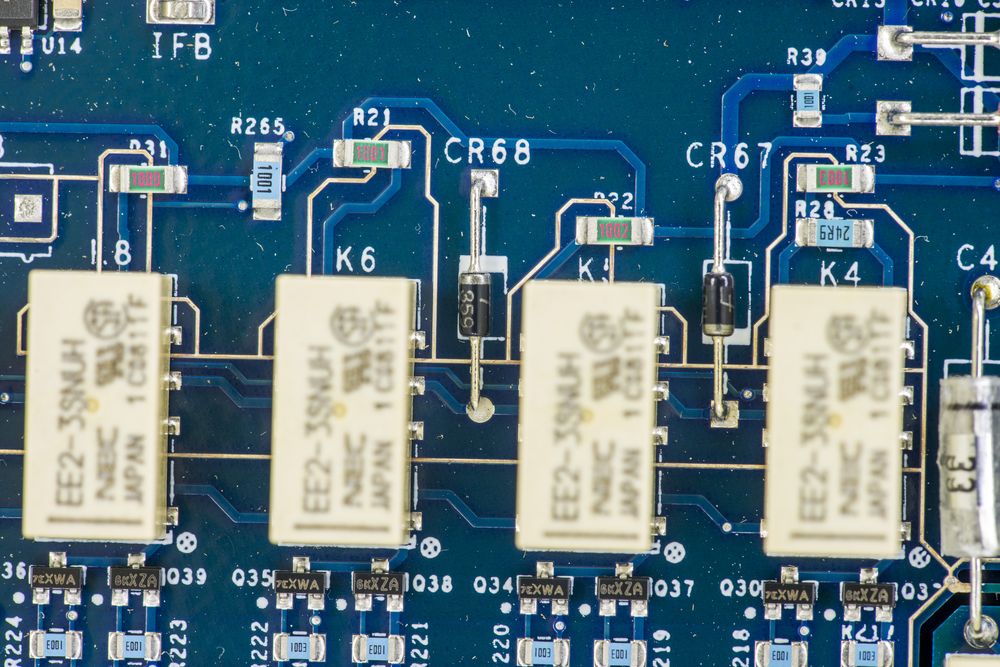 Image 14: Medium current range relays and resistors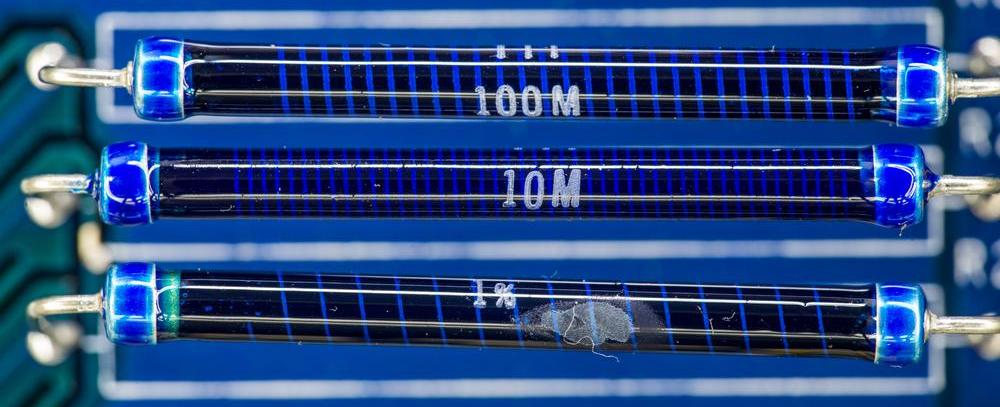 Image 15: Low current range high value resistors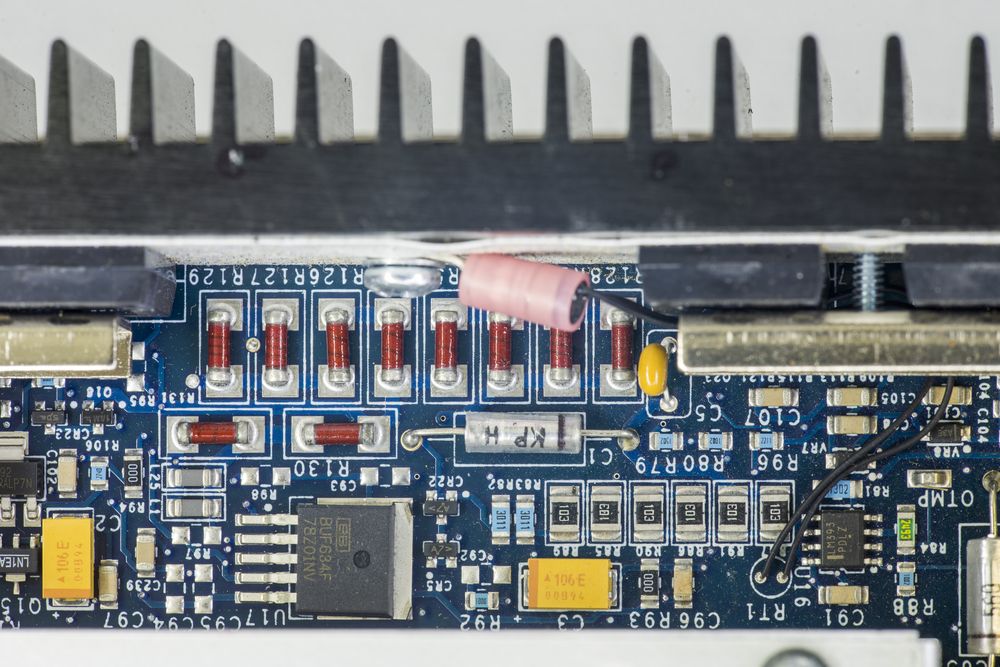 Image 16: Output power stage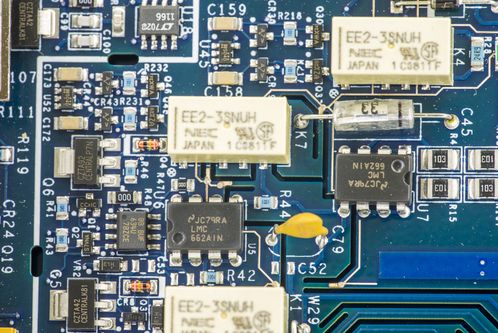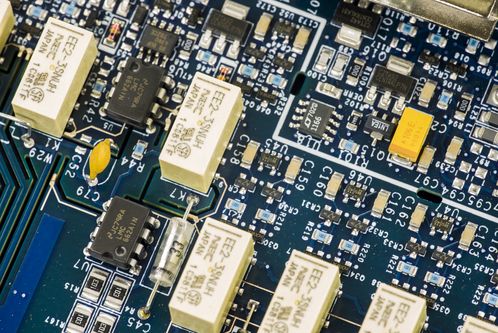 Image 17-18: High impedance, low leakage amplifier front-end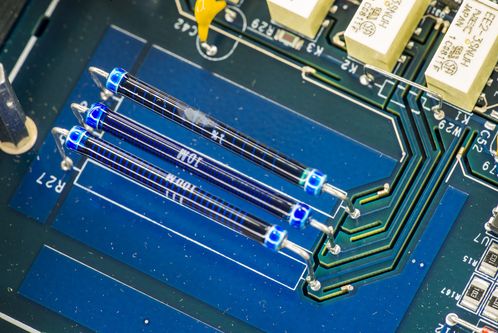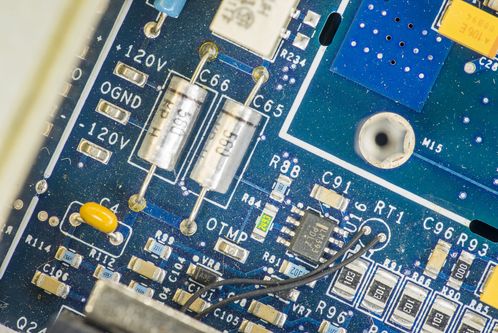 Image 19-20: High impedance low current circut design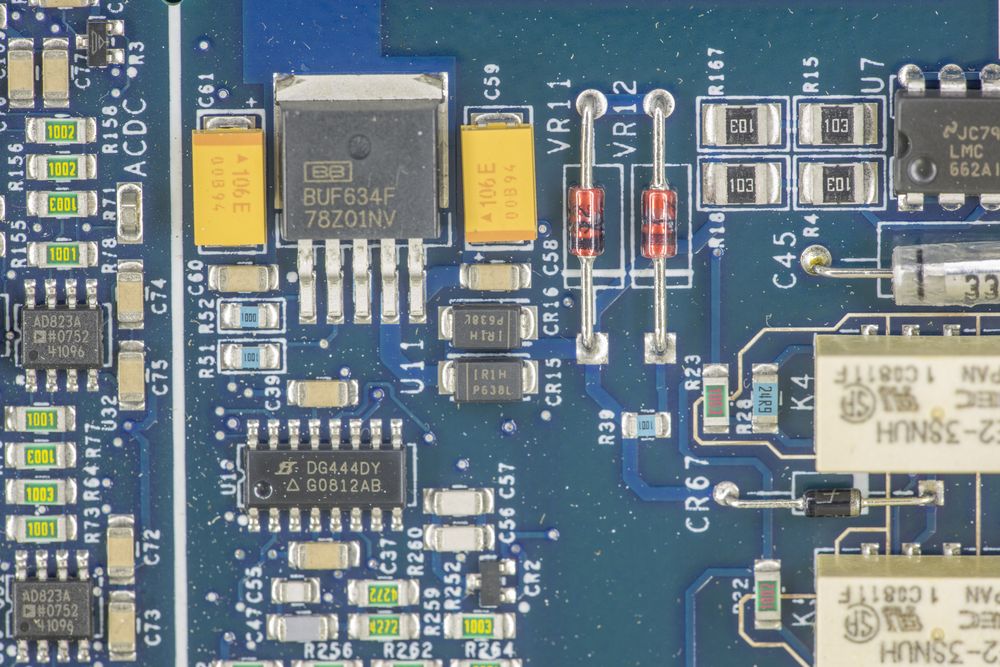 Image 21: Auxilary bias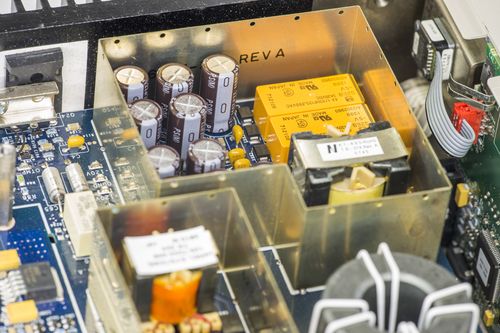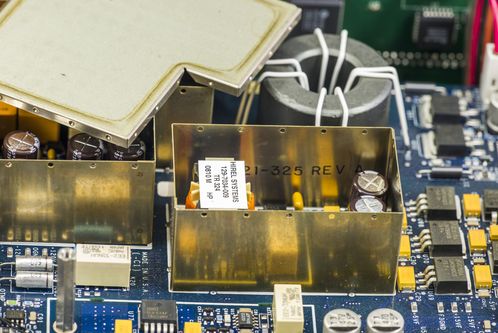 Image 22-23: Fully shielded low-noise power supplies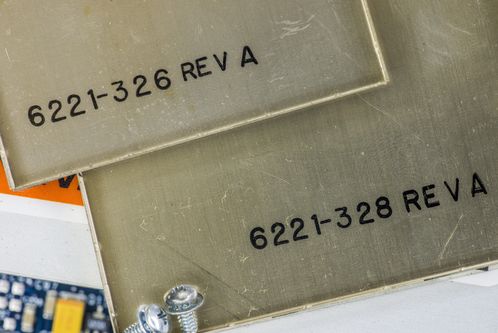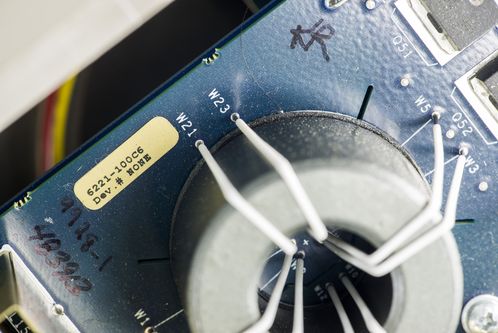 Image 24-25: µu-metal shielding and board label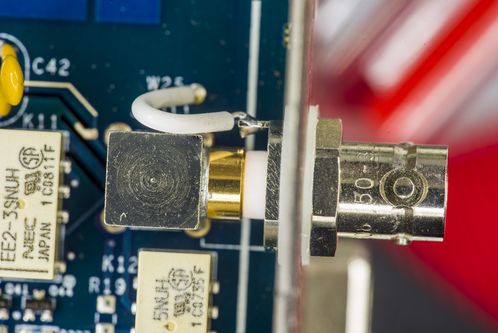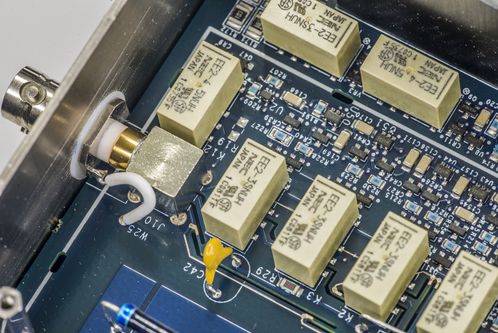 Image 26-27: Triaxial 3-lug connector and input circutry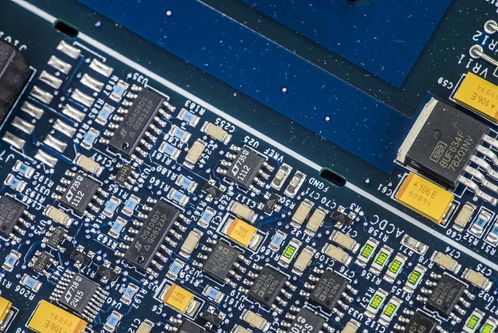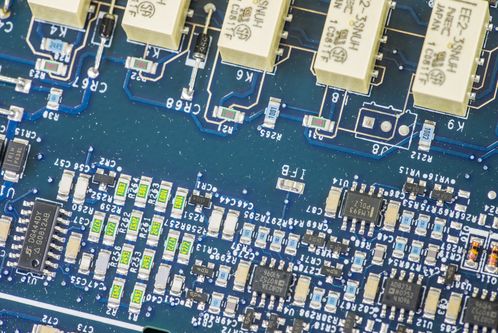 Image 28-29: Voltage reference section and auxilary circuts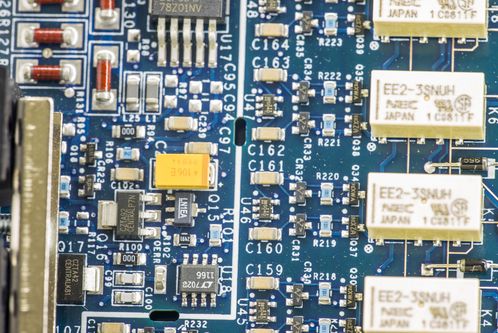 Image 30: Relay drivers
Diagnostics and secret menu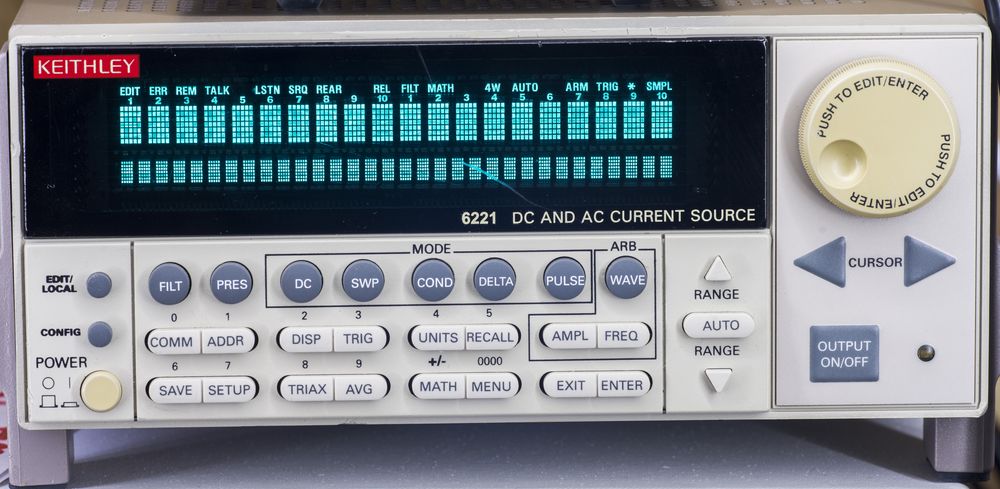 Image 31: Vacuum display burn-in mode for segment brightness correction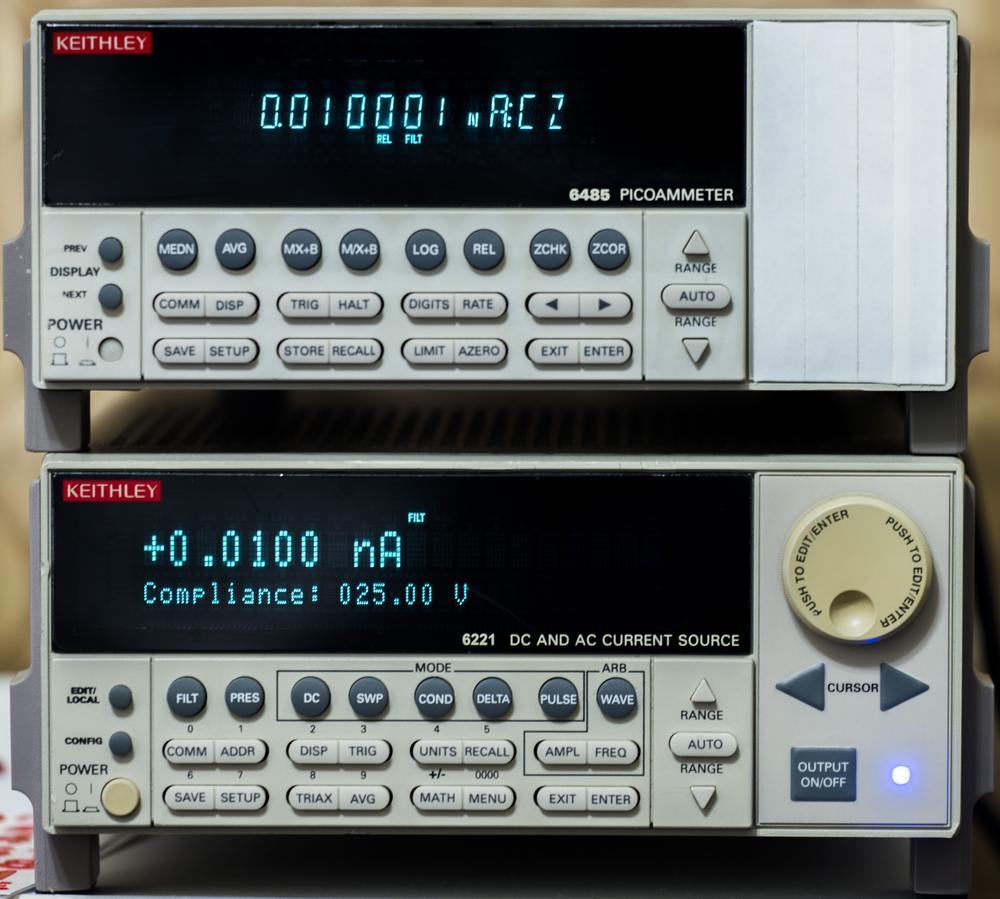 Image 32: Test with 10pA current with Keithley 6485
Repair
No repair was required.
Calibration
Calibration procedure in manual calls for HP 3458A 8½-digit multimeter and Keithley 6487 picoammeter. These ones I have, with little deviation by using Keithley 6485 instead of 6487. DMM is used to verify current ranges from 100mA to 100nA and picoammeter take care of lowest 10 nA and 1 nA ranges.
Performance test
Test condition
3458A reading
Error from

DMM

6221 Specification (1 year)
Result
Test

DCI

100 mA
99.9816 mA Datalog
-184.0 ppm
±1500 ppm

PASS

Test

DCI

10 mA
10.00076 mA Datalog
+76 ppm
±1500 ppm

PASS

Test

DCI

1 mA
1.000038 mA Datalog
+38 ppm
±600 ppm

PASS

Test

DCI

100 µA
100.0056 µA Datalog
+56 ppm
±600 ppm

PASS

Test

DCI

10 µA
9.99984 µA Datalog
-16 ppm
±600 ppm

PASS

Test

DCI

1 µA
0.999848 µA Datalog
-152 ppm
±1100 ppm

PASS

Test

DCI

100 nA
99.9884 nA Datalog
-116 ppm
±3100 ppm

PASS
Application example, measuring resistance
TBD
Created: March 18, 2017, 10:35 p.m.

Modified: July 2, 2017, 11:49 a.m.
---