Introduction
Measuring radial and axial runout or parallelism is when inductive probes come into play. They come in different versions such as halfbridges (an inductive voltage divider), LVDTs (linear variable differential transformer) with one primary coil and two anti-serial secondary coils or Mahr probes, so called patented VLDT sensors (Very Linear Differential Transducer). Some info on their differences can be found here
A typical such probe is shown below. It's a Hoffmann 43465 Gr. 1 and turned out to be a halfbridge.
To readout these probes special measuring instruments are needed, that excite the probe and measure the position dependent probe response.
This is where the Mahr 1204 IC Universal Measuring Instrument with Analog Display takes over.
Features [1]:
Electrical indicating instrument for workshop and laboratory
Indicating instrument with two adjustable tolerance markers
Measured value is displayed quickly and directly without exceeding it
Switchable measuring direction
Sensitively adjustable via two large range zero setters
Two inductive probes can be connected for single, sum and differential measurement
Zero position not affected by change of measuring range
Millitron 1204 IC with 2 additional measuring ranges for extra-large resolution (down to ±300 nm)
Teardown images
Heavily searching the web, no images where found until now. So lay back, have some popcorn and enjoy.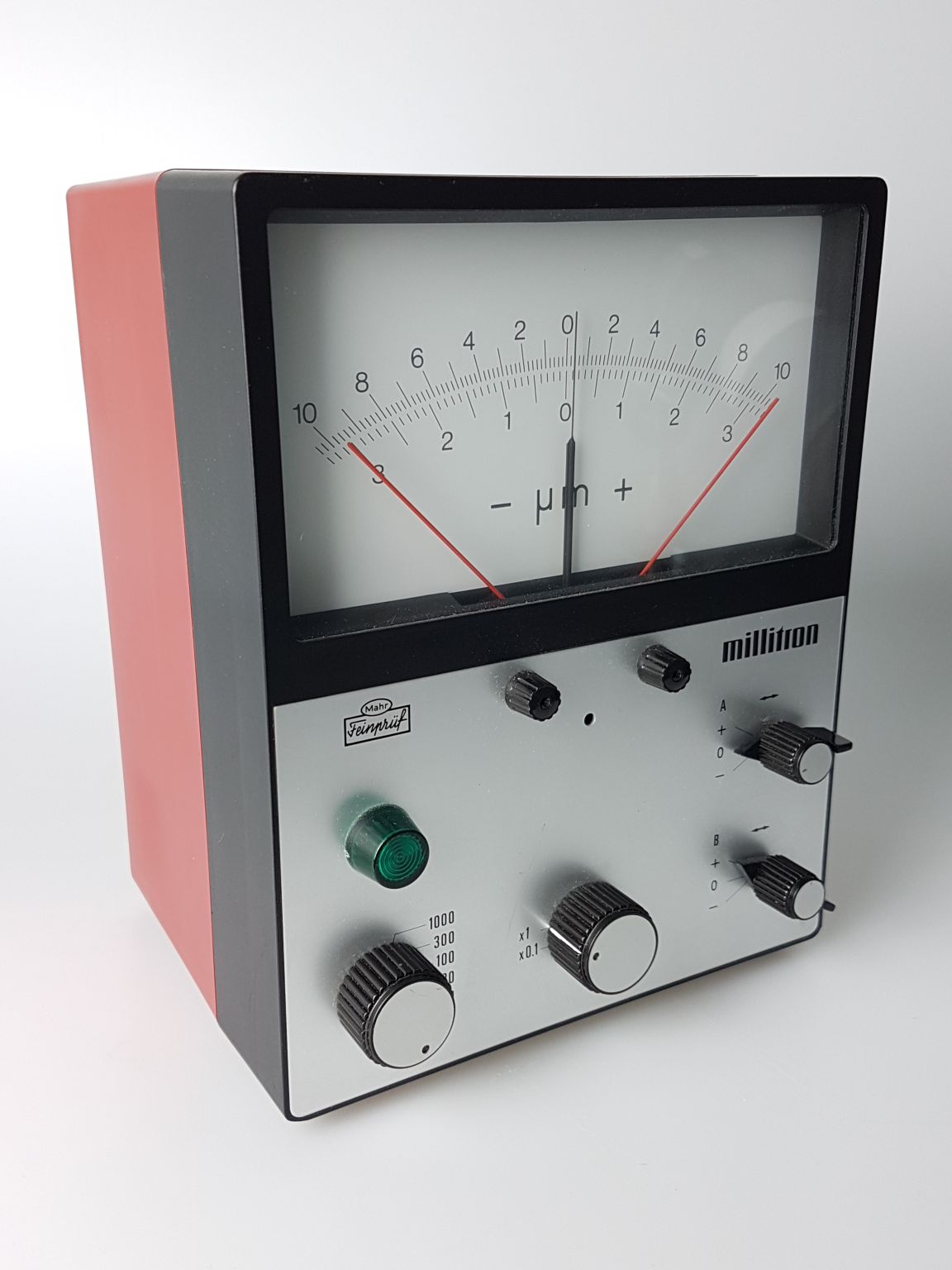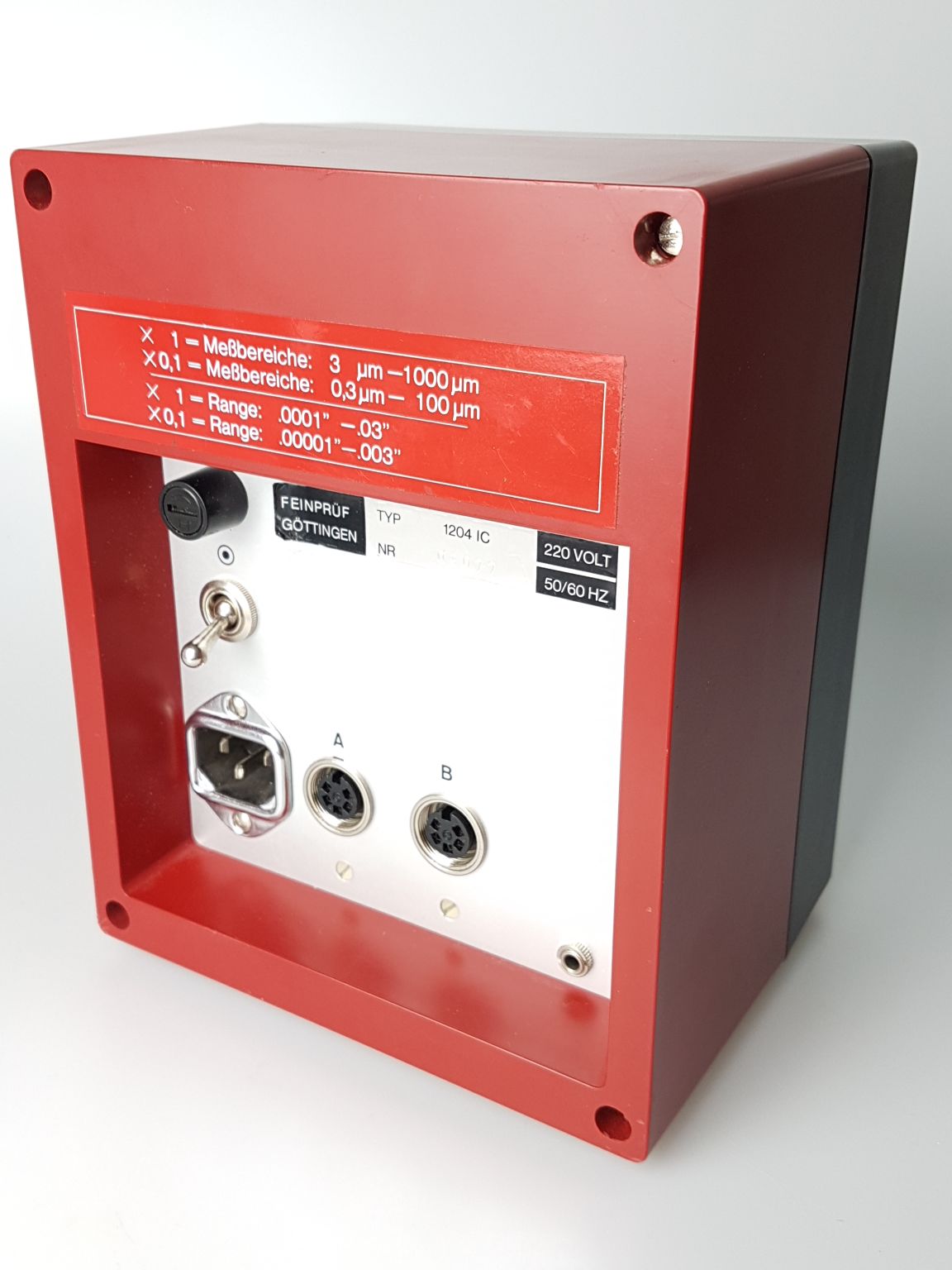 After removing the knobs on the front and the 4 screws on the back we can see inside and find that there is essentially not much going on. Disappointment or surprise, given that such unit go for 300 € and more?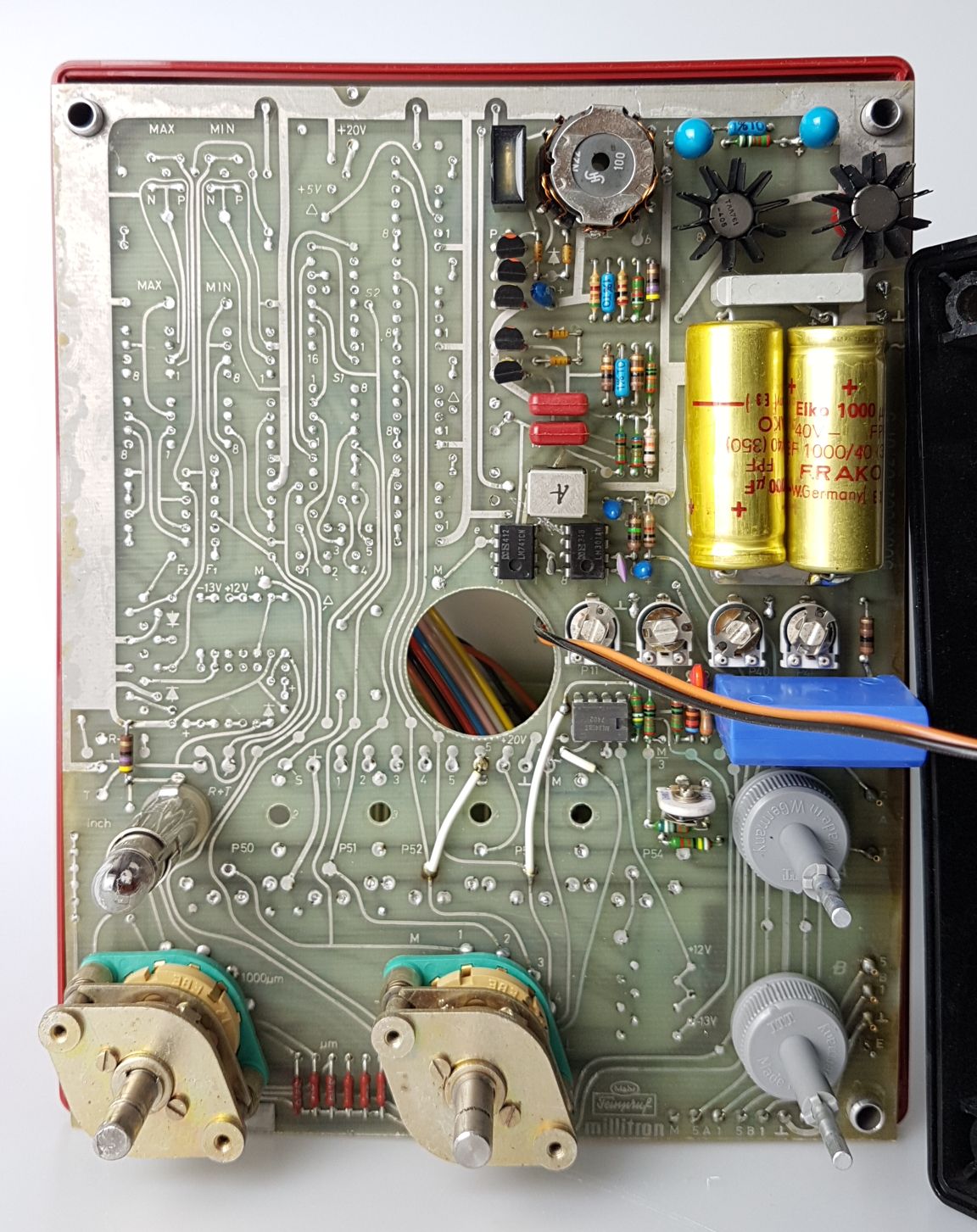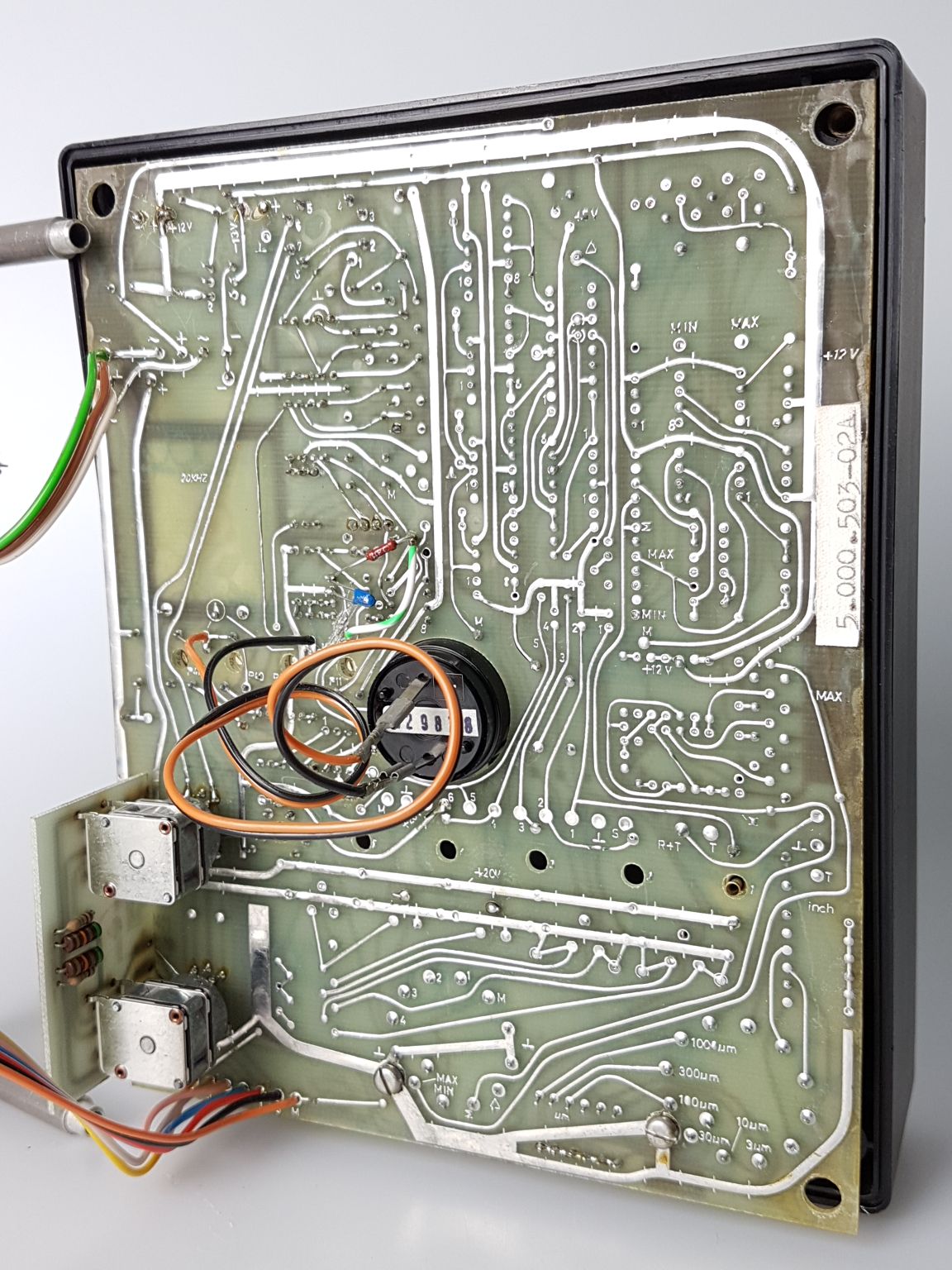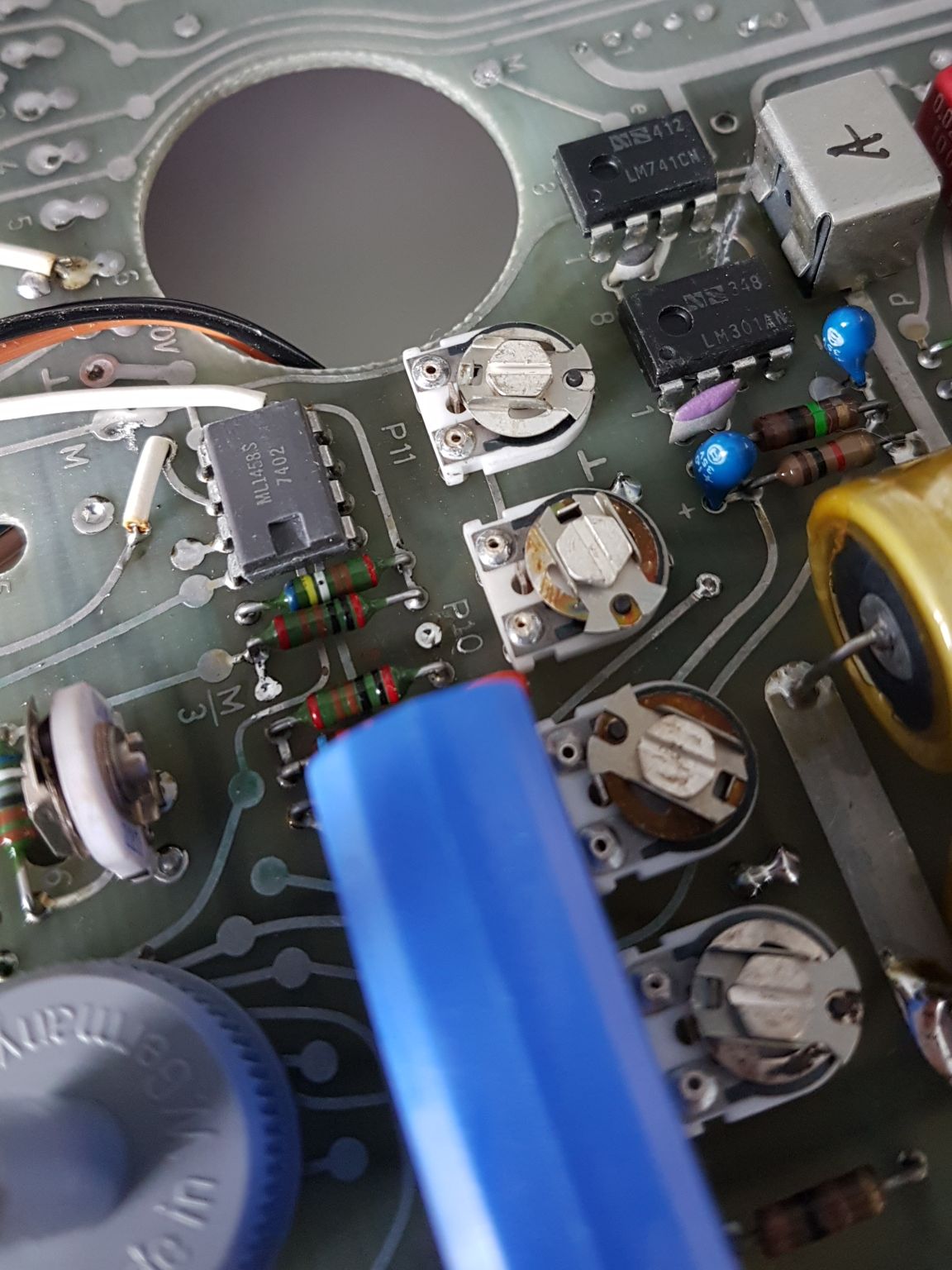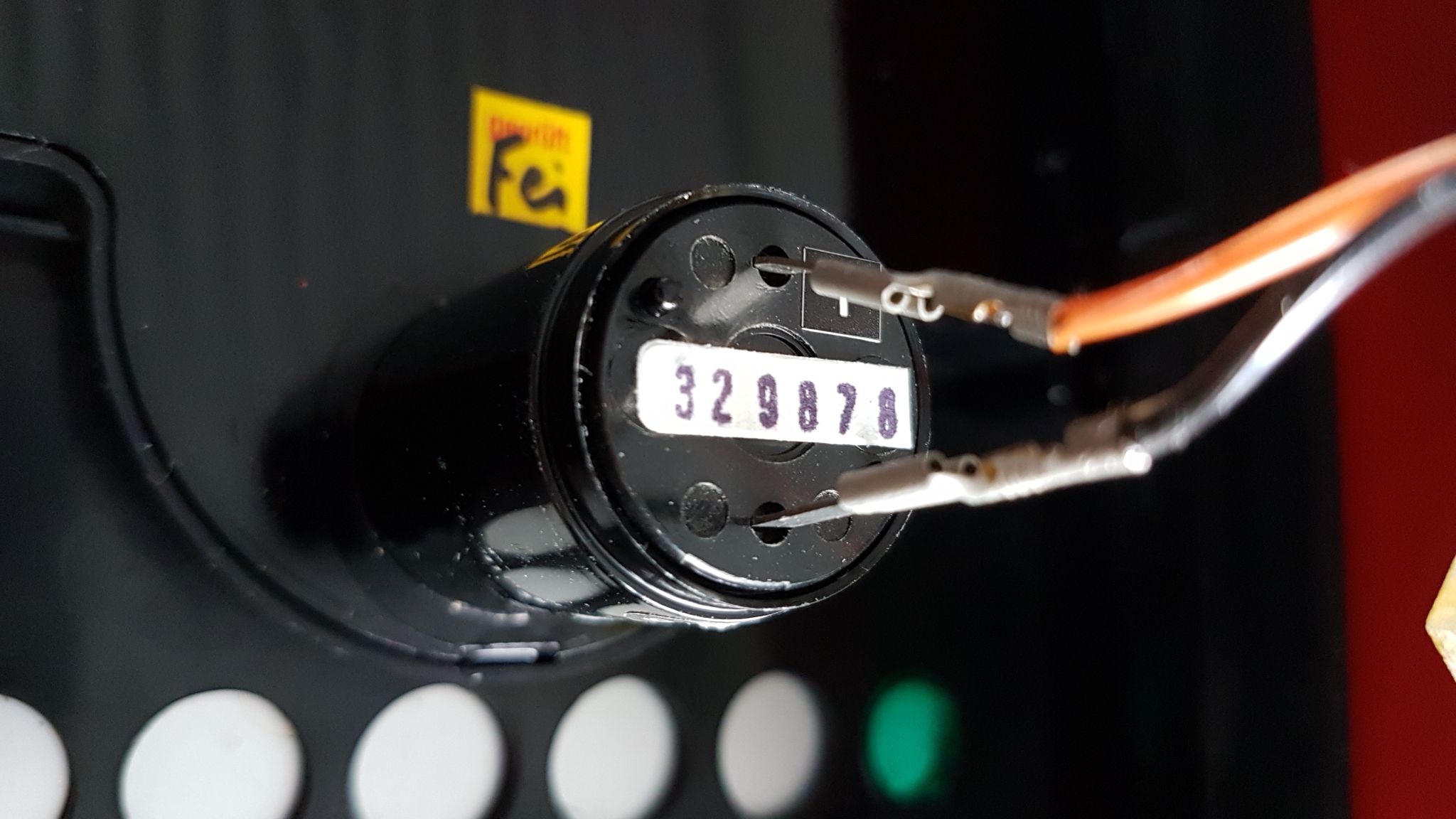 Excitation frequency of this meter was measured at 20000 Hz.
Manuals
The only ever published images of a German manual where found in an eBay auction of a Mahr Feinprüf Millitron 12540 and were saved for this article, as this manual is not too much different from the analog display shown in this article.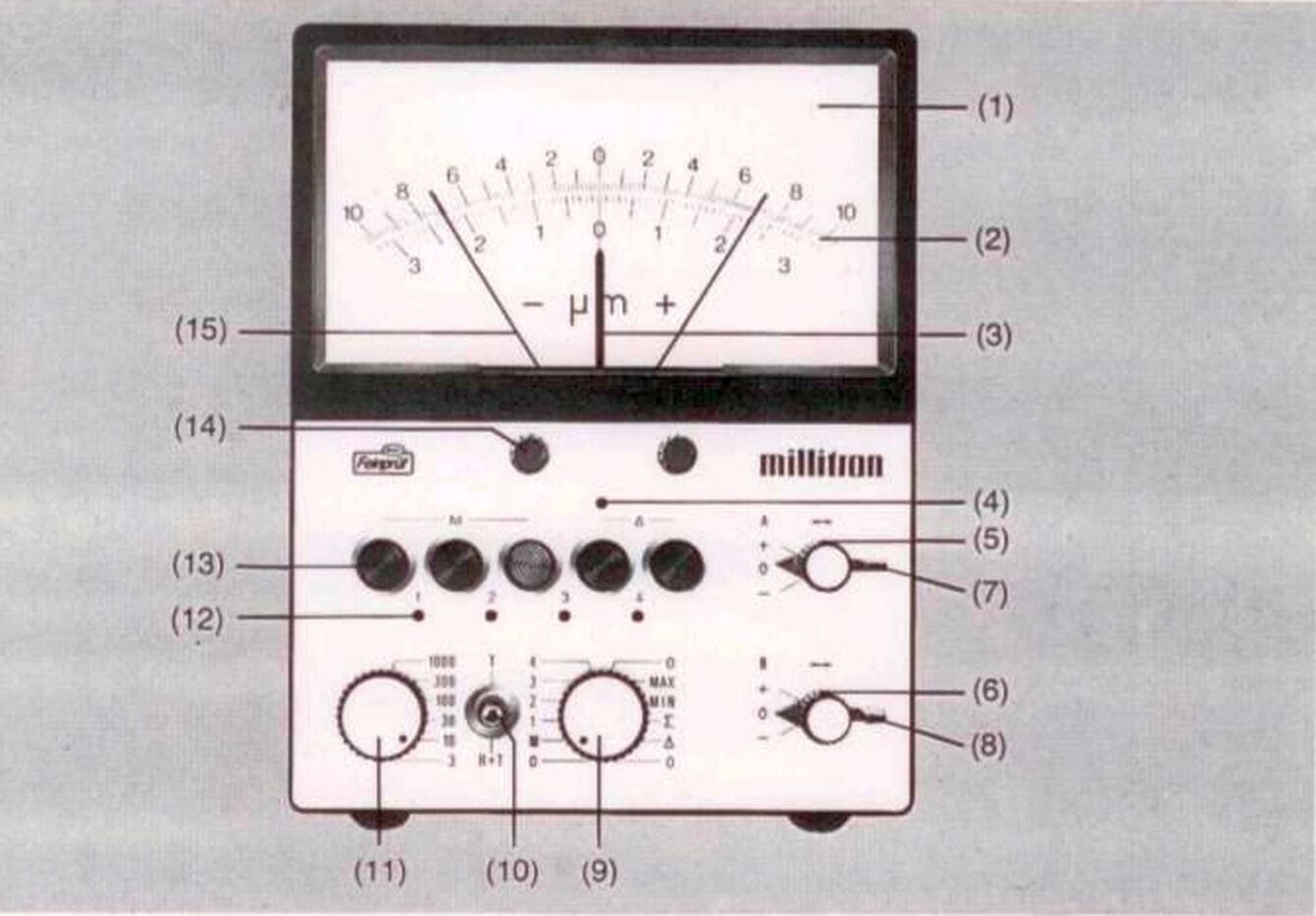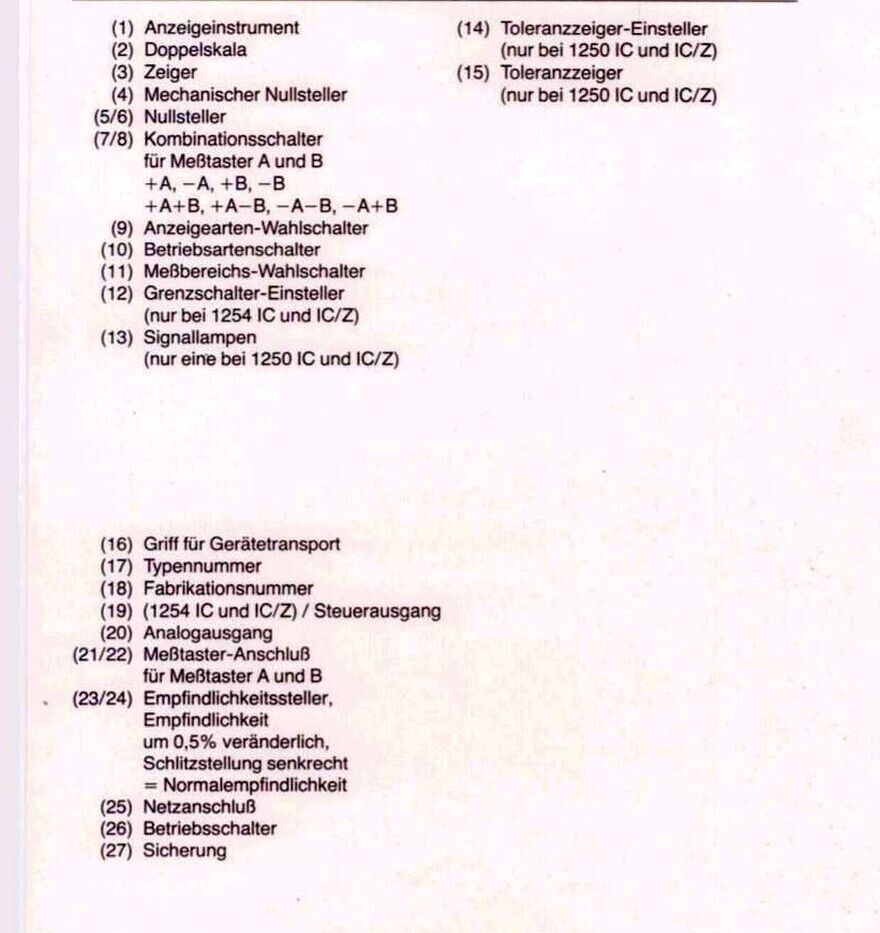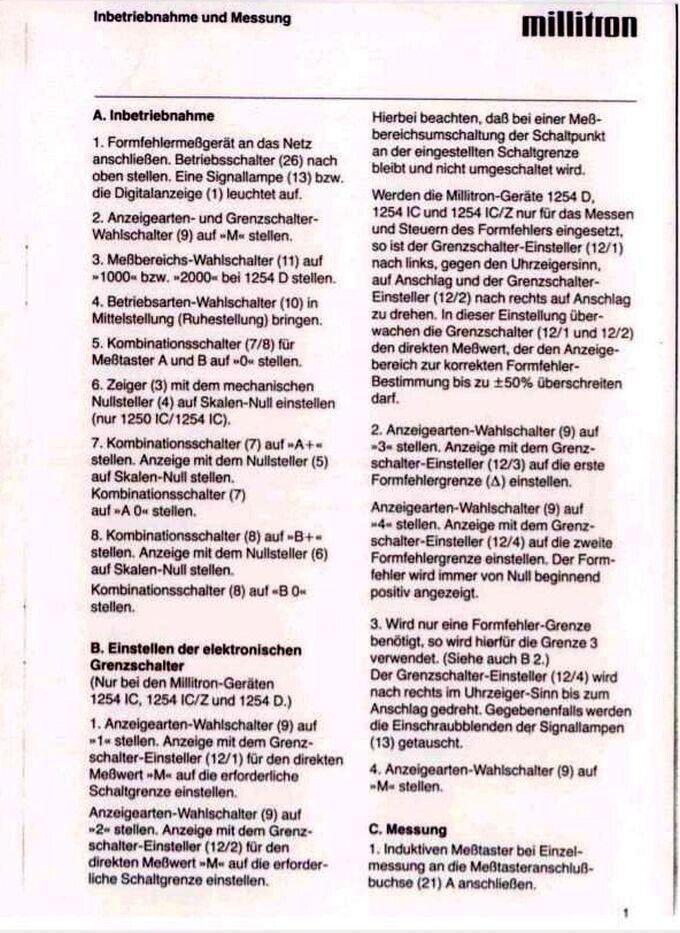 Electronic Length Measuring Instruments
ADDI-Data length measurement instruments
Created: May 6, 2023, 9:06 p.m.

Modified: May 6, 2023, 9:16 p.m.
---