Intro
Optional Fluke 5790A-7001 adapter converts AC current shunt interface connector UHF into high-quality dual 5-way binding post terminals. This is often used to connect AC current shunts to AC sources and AC measurement systems such as Fluke 5790A, 5720A calibrators and similar metrology equipment.
However, if calibration require connection of the shunt to AC/DC transfer standard, such as Fluke 792A, this 5790A-7001 adapter cannot be used directly. Fluke 792A uses more popular RF Type N connector, so equivalent adapter is called Fluke 792A-7004. However it's quite rare to find on used market, so in this article we used extra Fluke 5790A-7001 to perform a conversion into 792A-7004.
Disclaimer
Redistribution and use of this article, any parts of it or any images or files referenced in it, in source and binary forms, with or without modification, are permitted provided that the following conditions are met:
Redistributions of article must retain the above copyright notice, this list of conditions, link to this page (https://xdevs.com/article/f5790_7001/) and the following disclaimer.
Redistributions of files in binary form must reproduce the above copyright notice, this list of conditions, link to this page (https://xdevs.com/article/f5790_7001/), and the following disclaimer in the documentation and/or other materials provided with the distribution, for example Readme file.
All information posted here is hosted just for education purposes and provided AS IS. In no event shall the author, xDevs.com site, or any other 3rd party, including Fluke be liable for any special, direct, indirect, or consequential damages or any damages whatsoever resulting from loss of use, data or profits, whether in an action of contract, negligence or other tortuous action, arising out of or in connection with the use or performance of information published here.
If you willing to contribute or add your experience regarding instrument repairs or provide extra information, you can do so following these simple instructions
Modification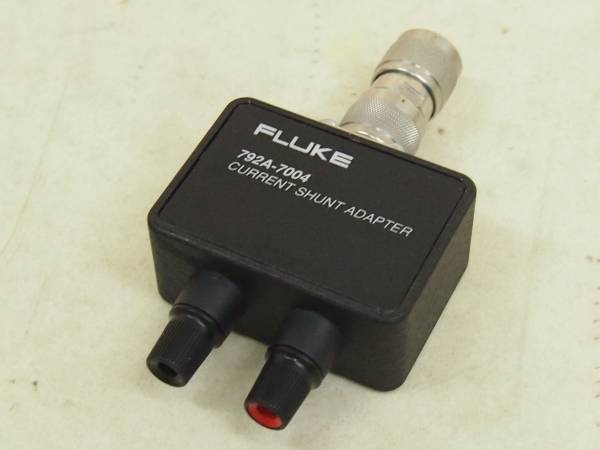 This is how 792A-7004 looks like, with Type-N male receptacle on input side, and 5-way copper non-plated low-thermal posts on other. Otherwise it's the very same thing.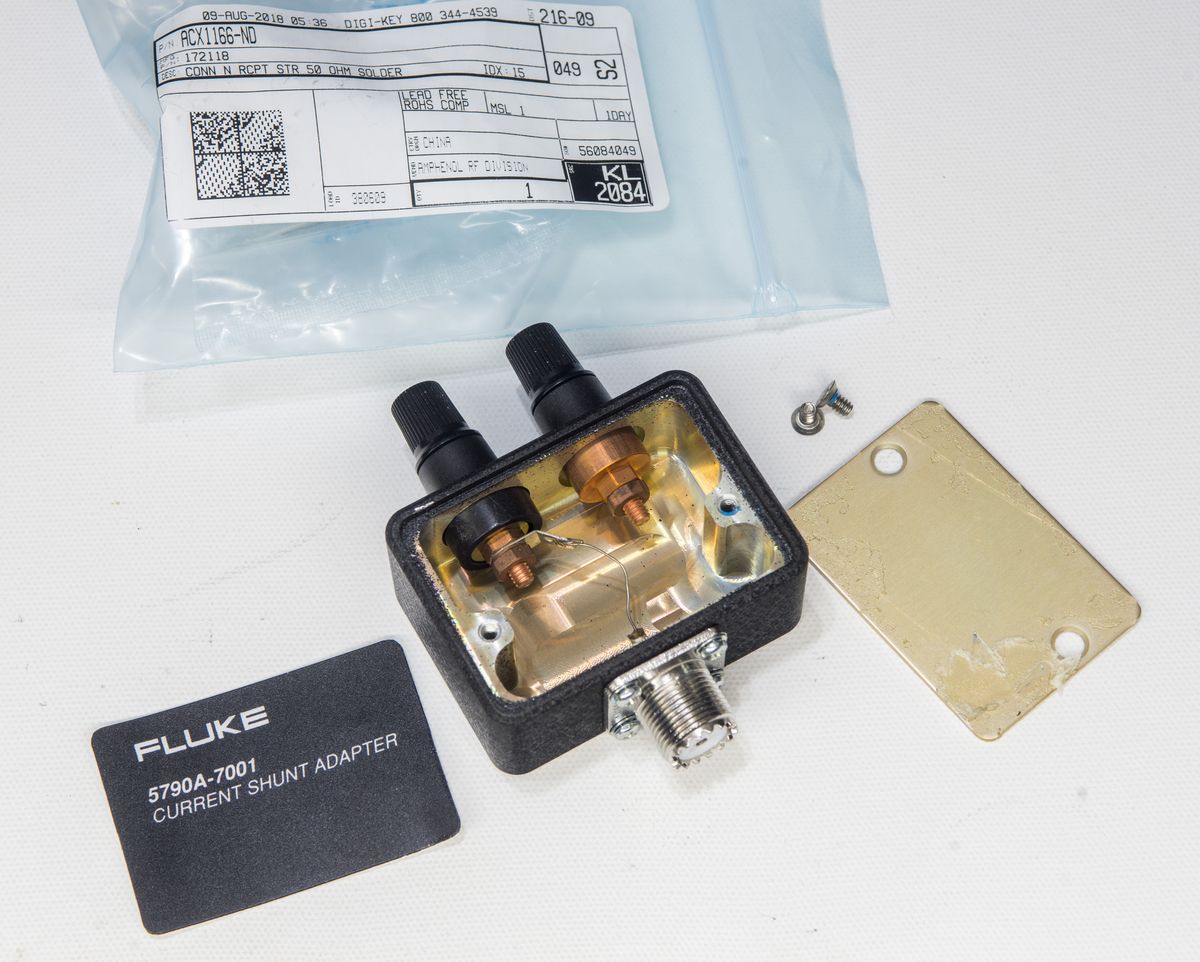 Brand new flange mount Type N Amphenol RF 172118 connector was acquired, which have impedance at 50 Ω and rated up to 11 GHz, with insertion loss 0.15 dB.
This should do just fine for <1.2 MHz range of typical LF/AC systems like Fluke 5700/5720, 5790A or 792A or Wavetek 4920M.
Heating adapter helped to remove mylar film, which held by thick layer of adhesive pad.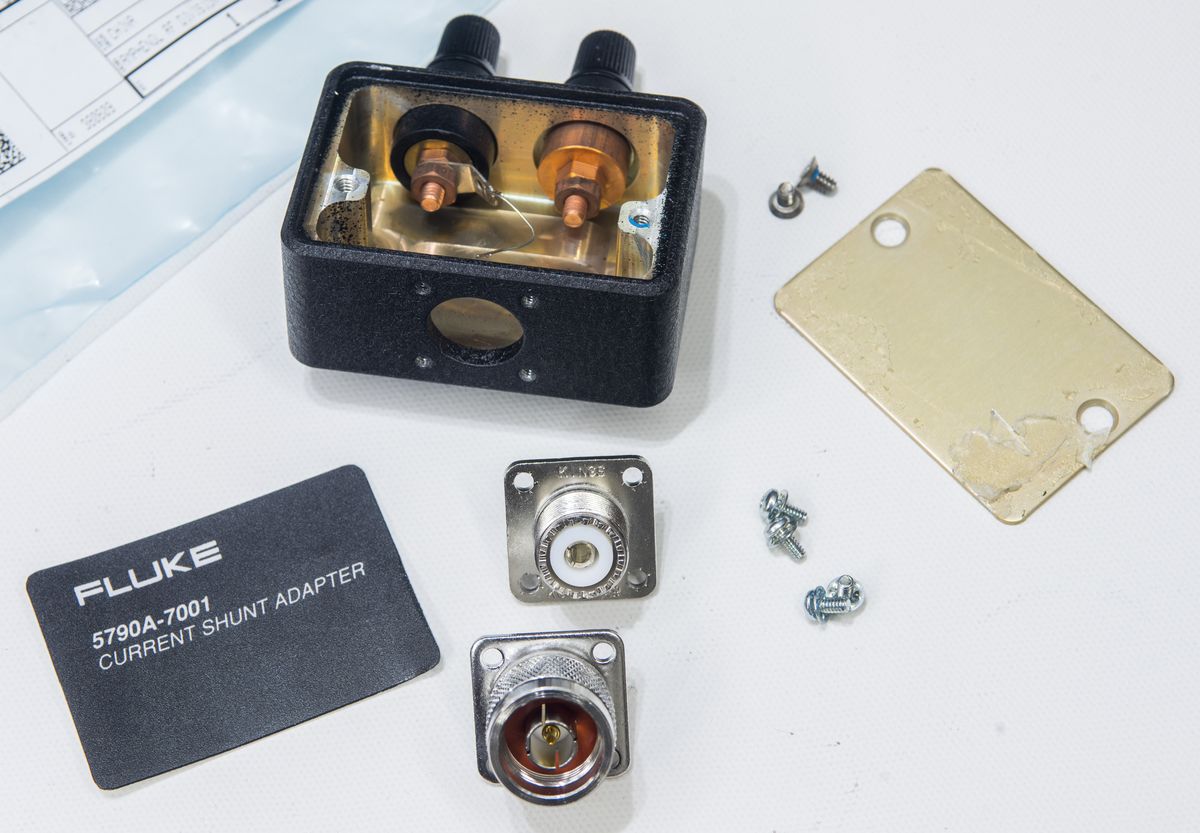 Connector held by 4 screws and have single point soldered pin. No problems to remove original UHF connector.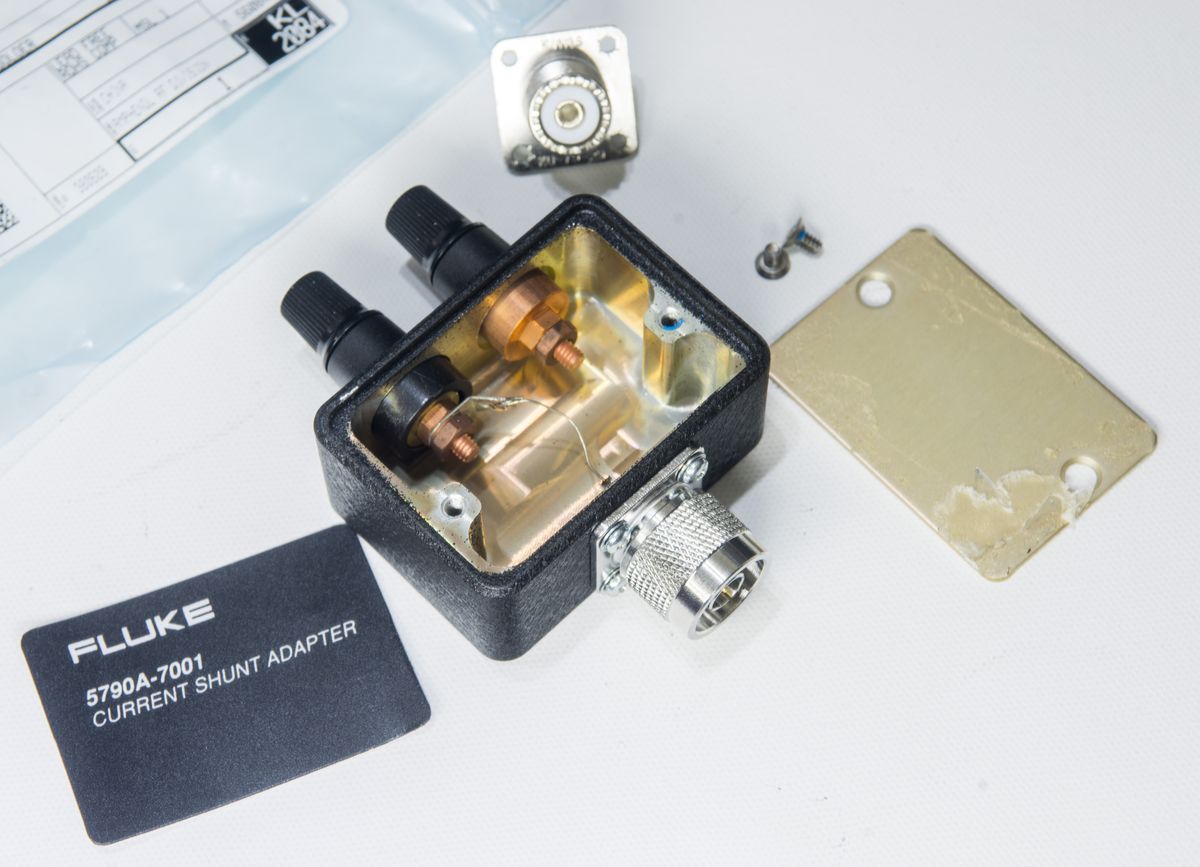 Now new Type-N connector is installed and adapter ready to be assembled in reverse procedure.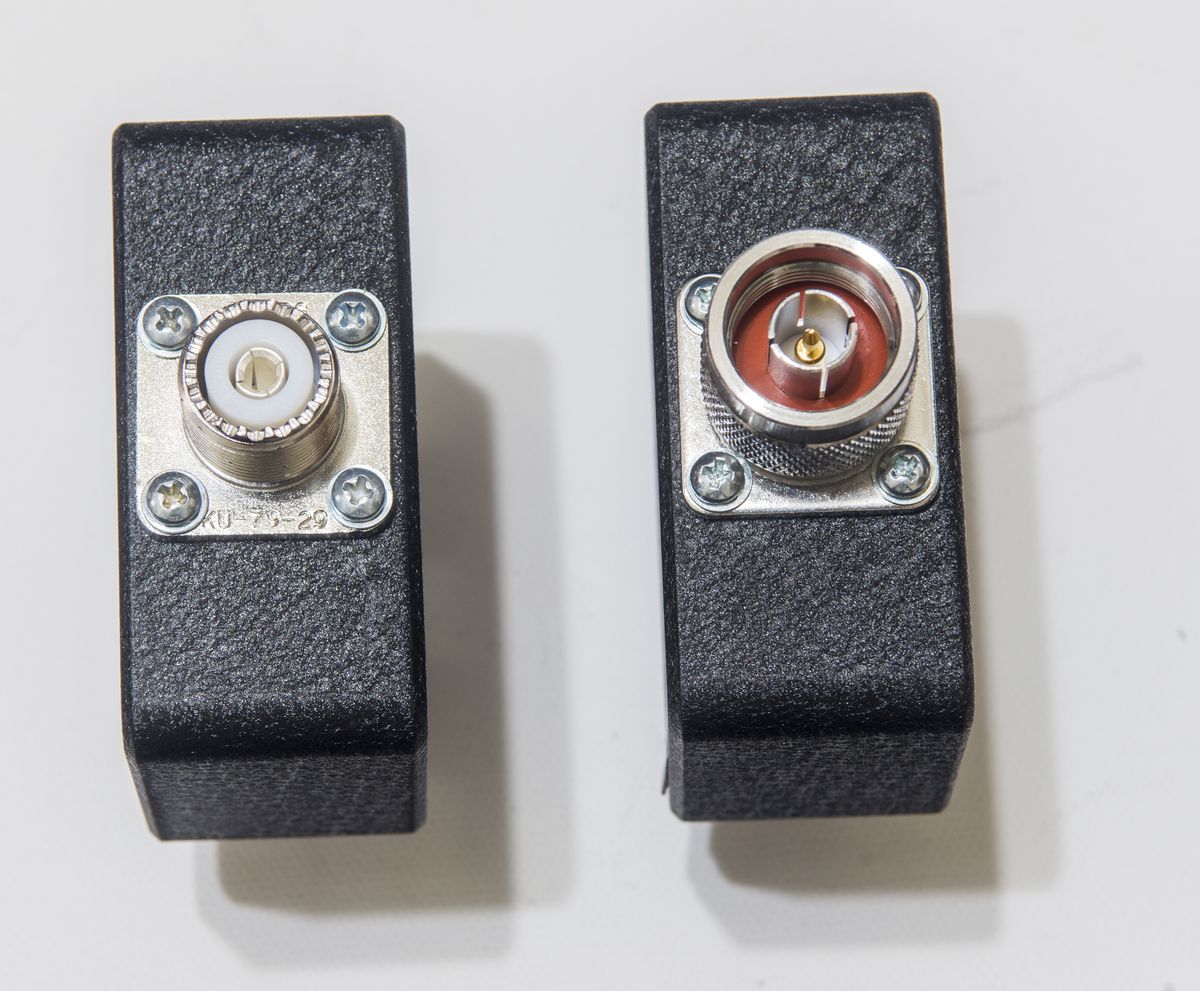 Just two flat-head screws on top, and adhesive layer for decorative mylar.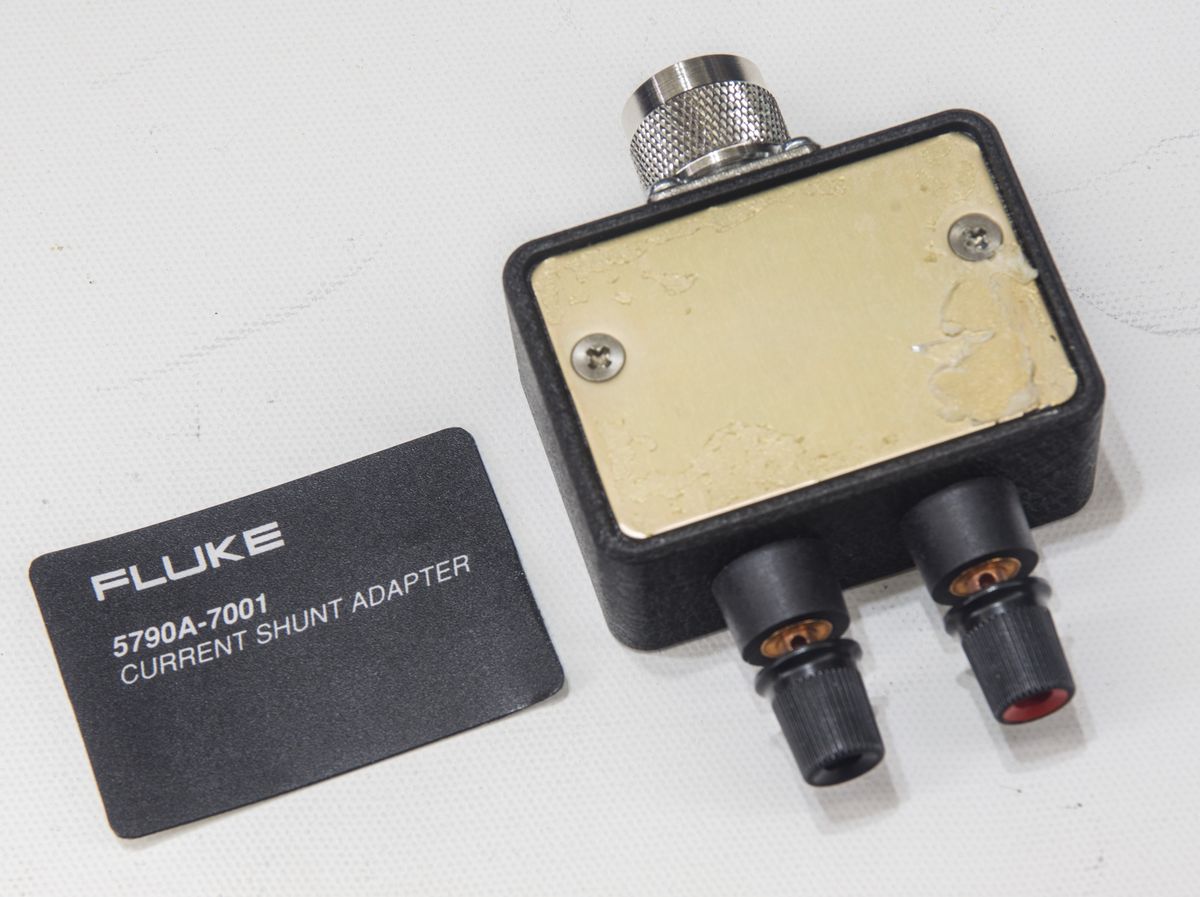 Comparison of original 5790A-7001 and new "792A-7004". Only drawback is different model number :)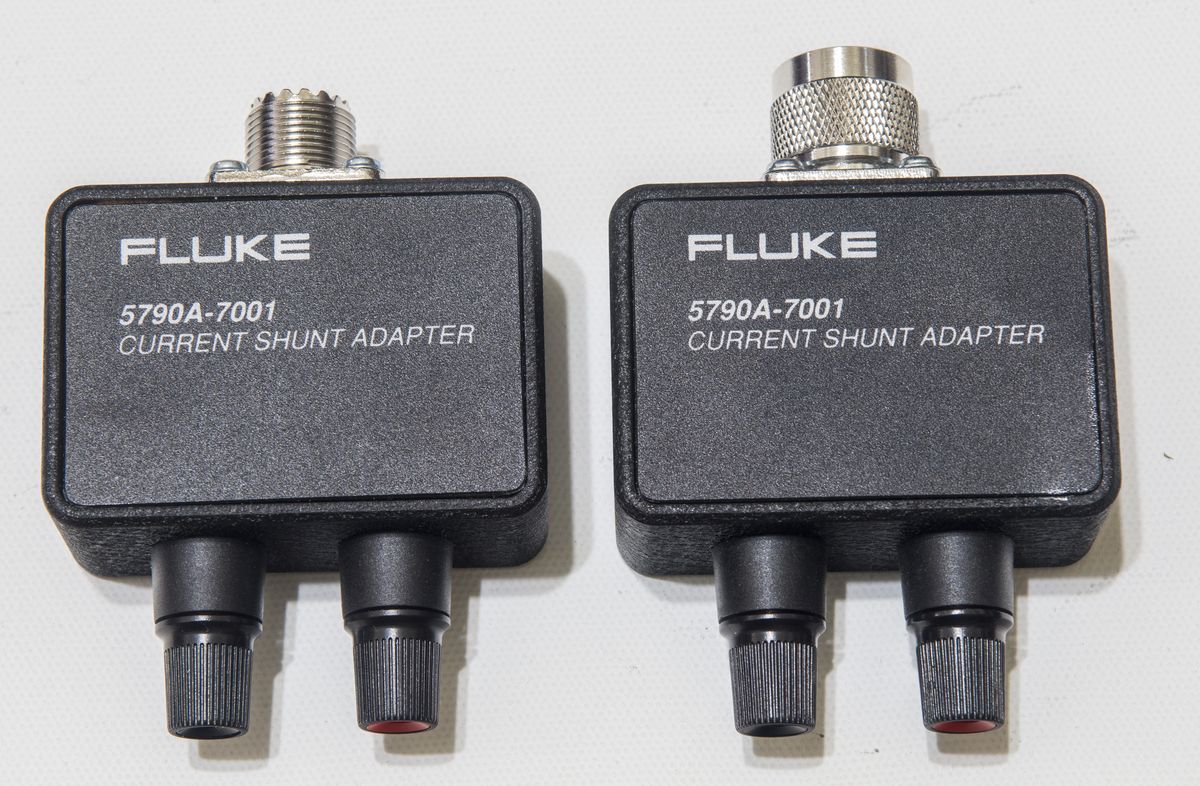 Both adapters connected with UHF-N and N-N adapter :)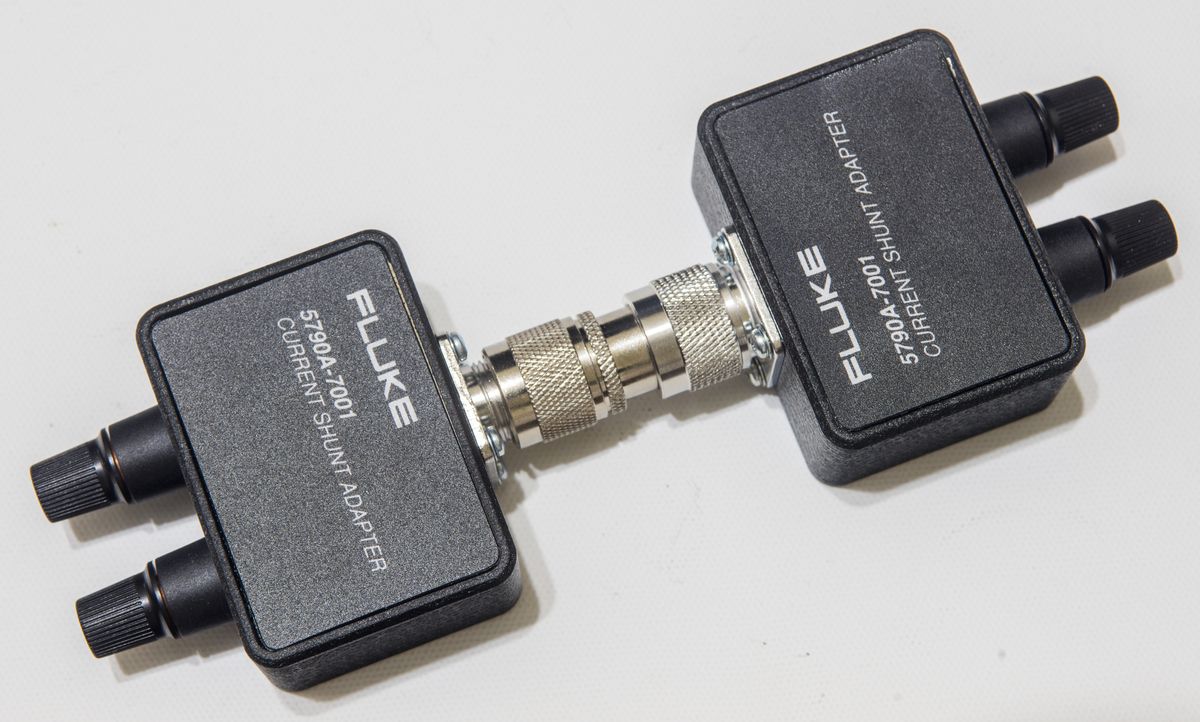 Discussion about this article and related stuff is welcome in comment section or at our own IRC chat server: irc.xdevs.com (standard port 6667, channel: #xDevs.com). Web-interface for access mirrored on this page.
Created: Aug. 13, 2018, 6:55 p.m.

Modified: Aug. 13, 2018, 7:06 p.m.
---